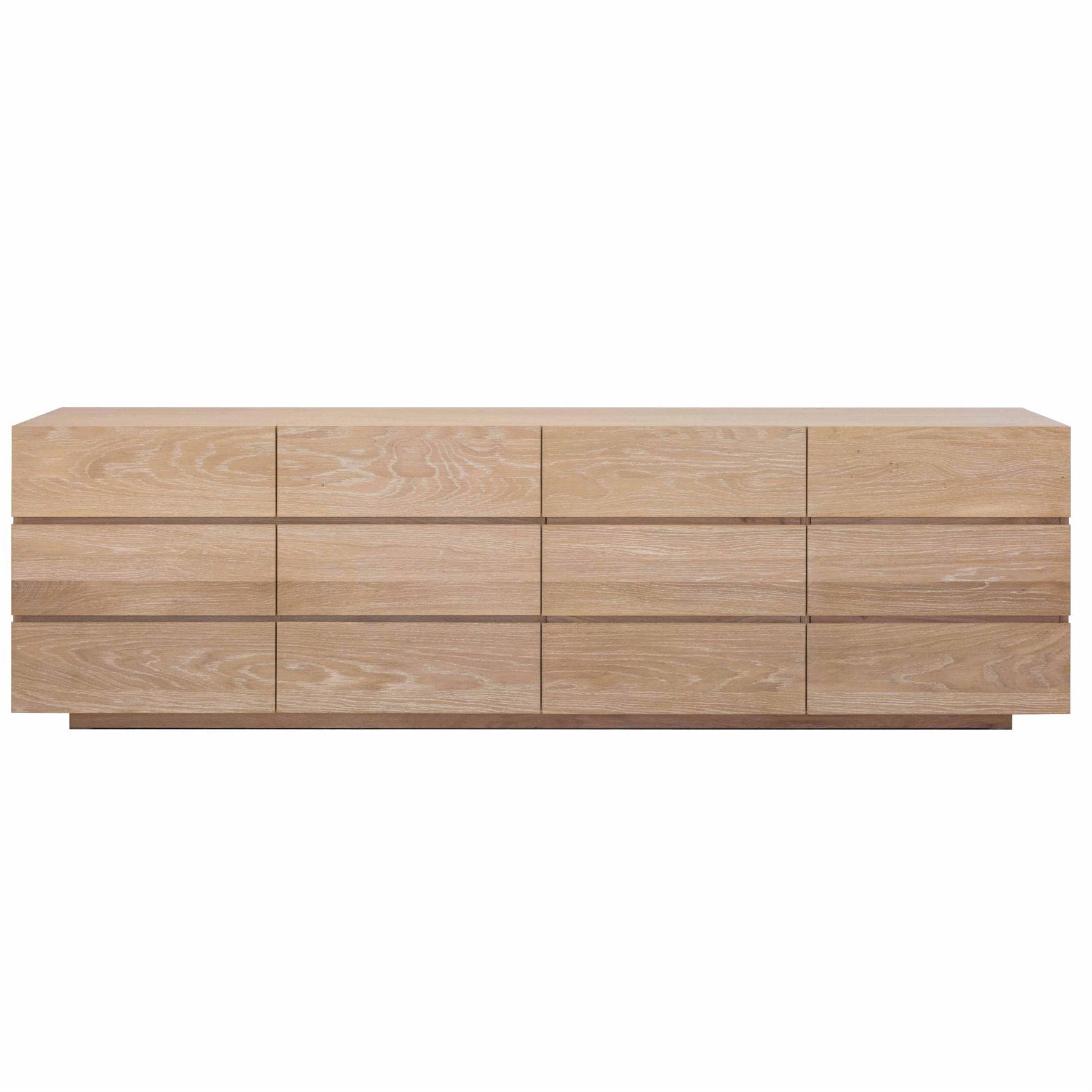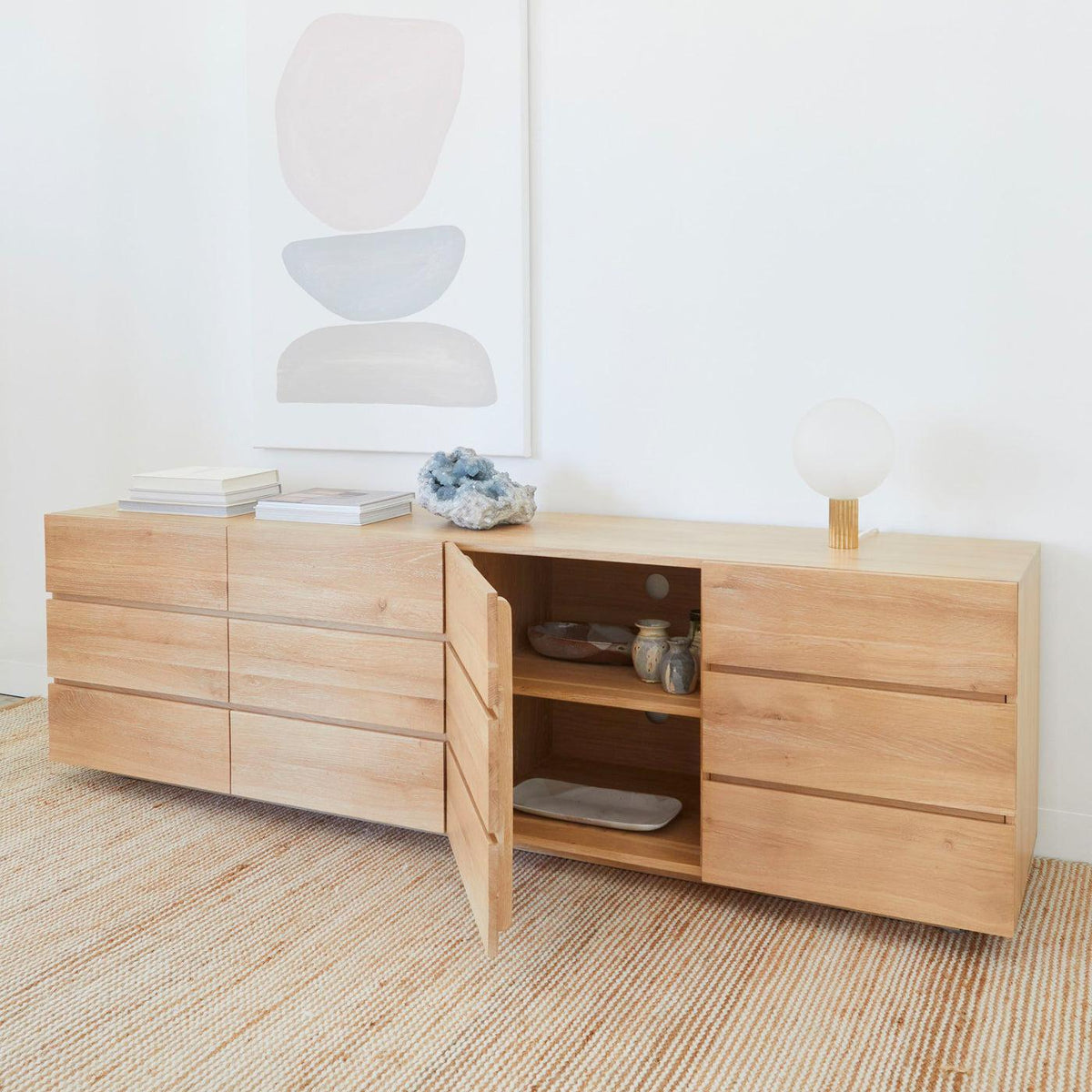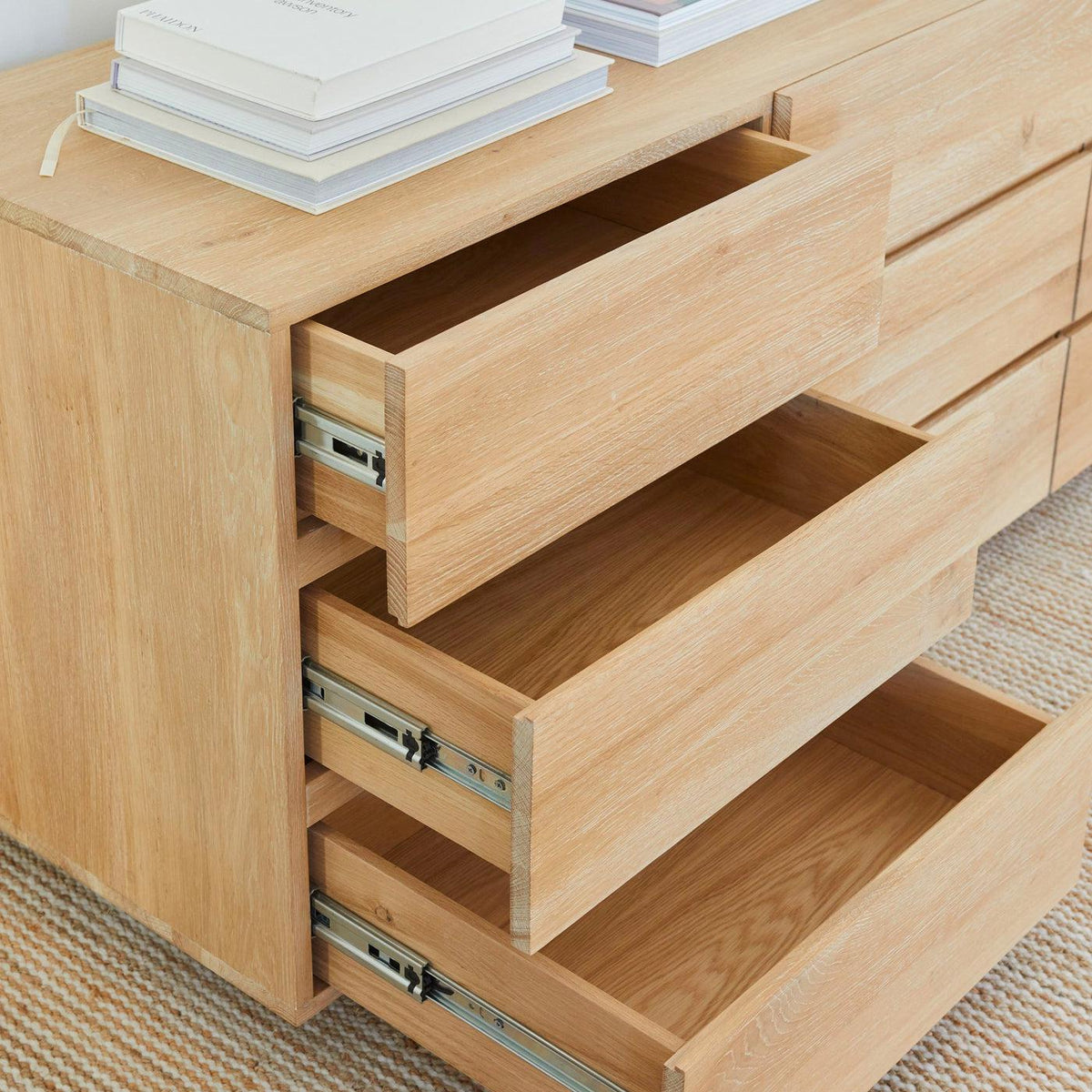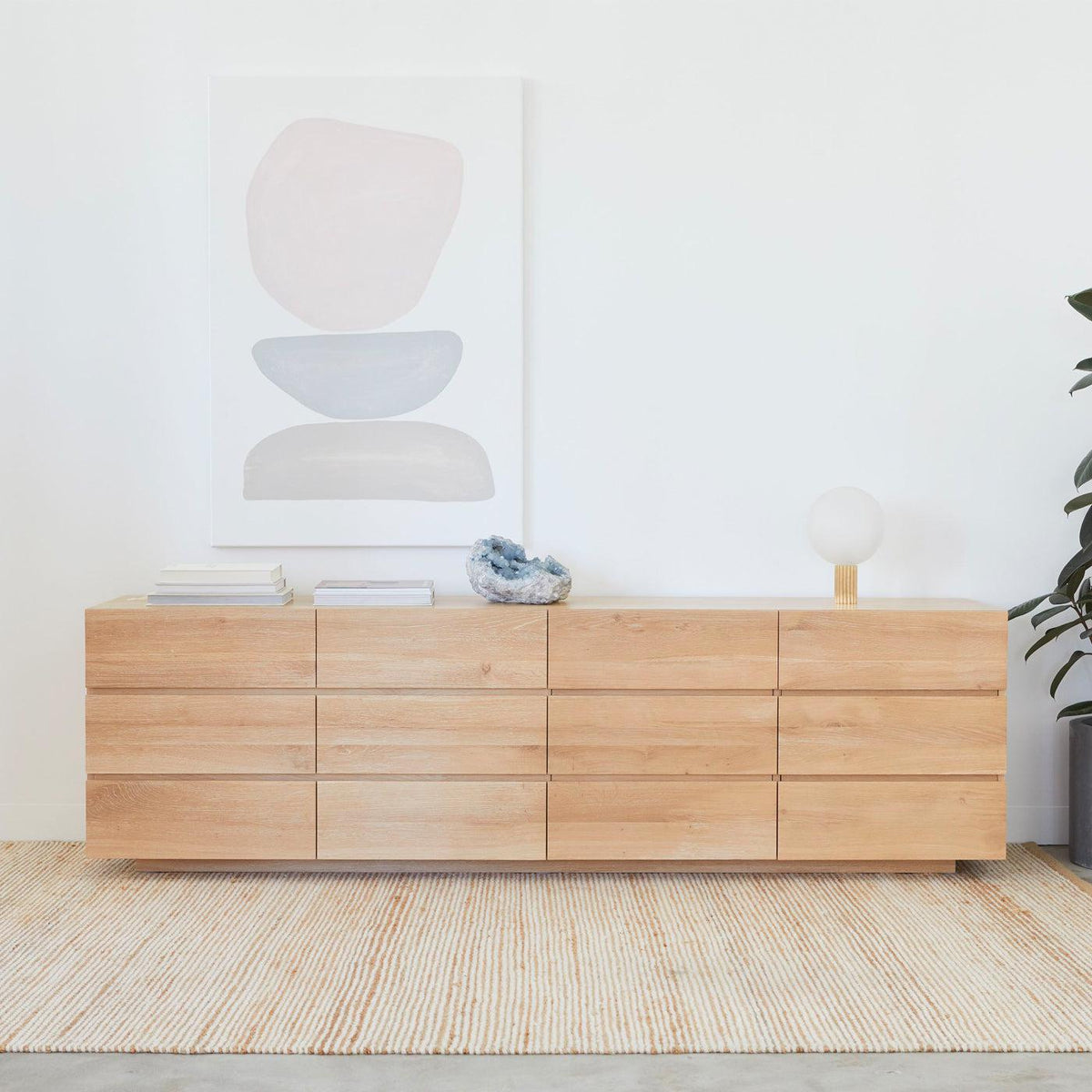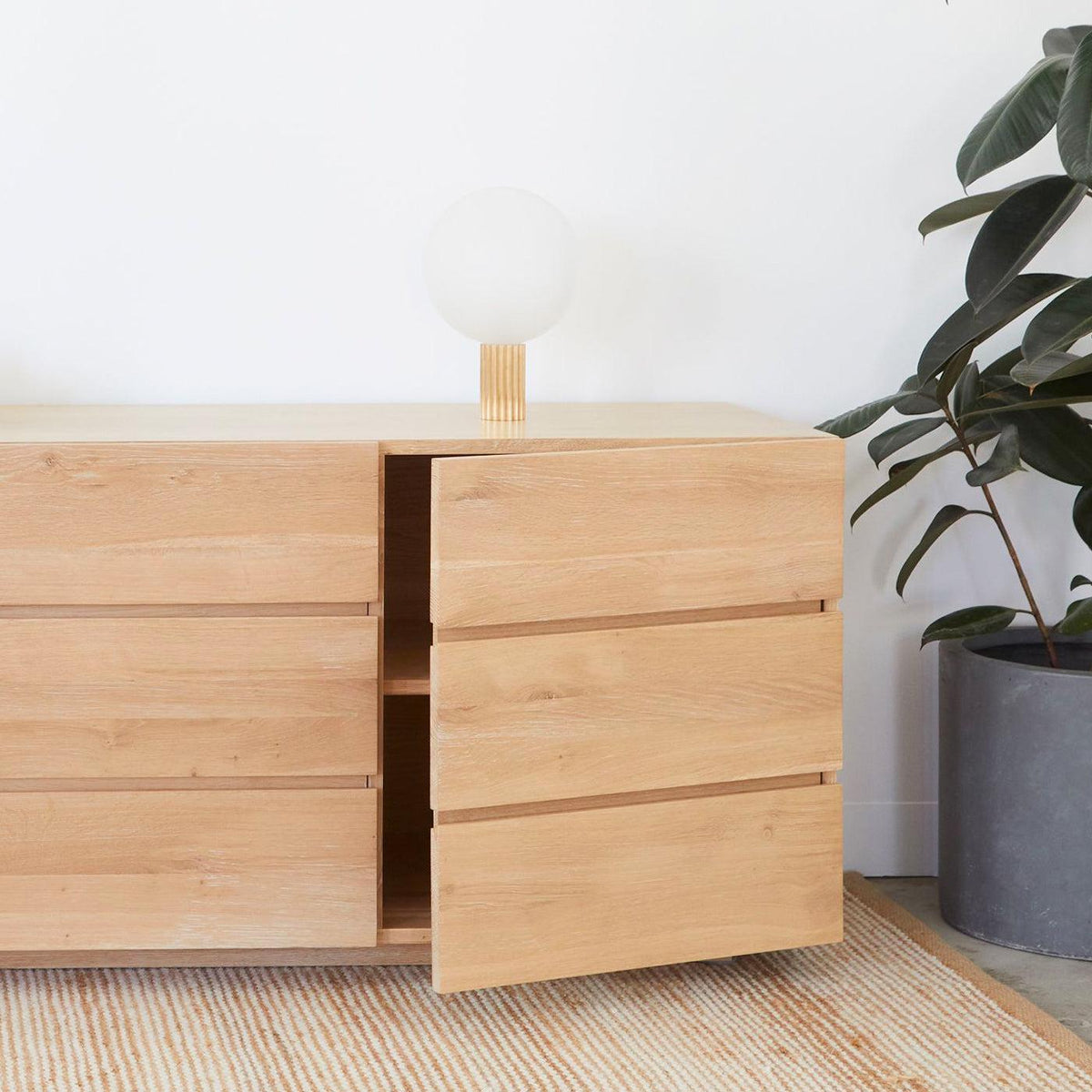 6 Drawer, 2 Door Sideboard
Size:
L2200 x D500 x H650mm
Combines minimalist design with a practicable nature, making this an easy piece to place. The combination of full size doors and soft close drawers make for an effortless choice whilst sustainable oak offers a timeless aesthetic with an environmental responsibility.
Dove Tail Joints Solid oak construction Sleek concealed draw pulls Solid oak timber ethically sourced sustainable oak We use a natural, matte protector on our wood without any stains or washes. The result is an authentic, individual finish that works back with any interior style or space.
The quality and beauty solid oak furniture can be easily maintained. The patina, which will develop over time and adds to the natural beauty of the wood. Solid Oak will absorb moisture over a few hours so it is recommended that any spills are not left for a long period and are wiped dry. Severe dirt and fluids should be removed immediately. We recommend the use of a dry cotton cloth and if necessary, a damp cloth can also be used here. We advise you to refrain from ever using any type of cleaning solution or solvent on your furniture. Our pieces are brushed and sealed with a natural one pack finish, the use of chemical products may damage this finish.