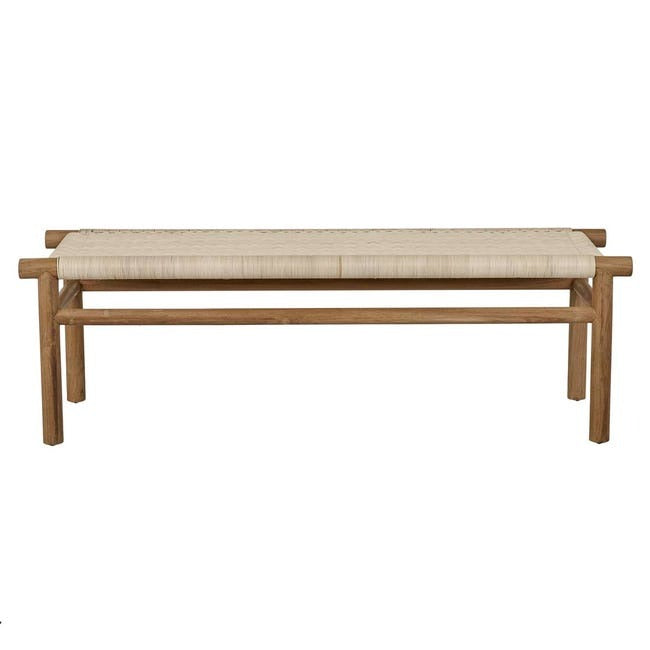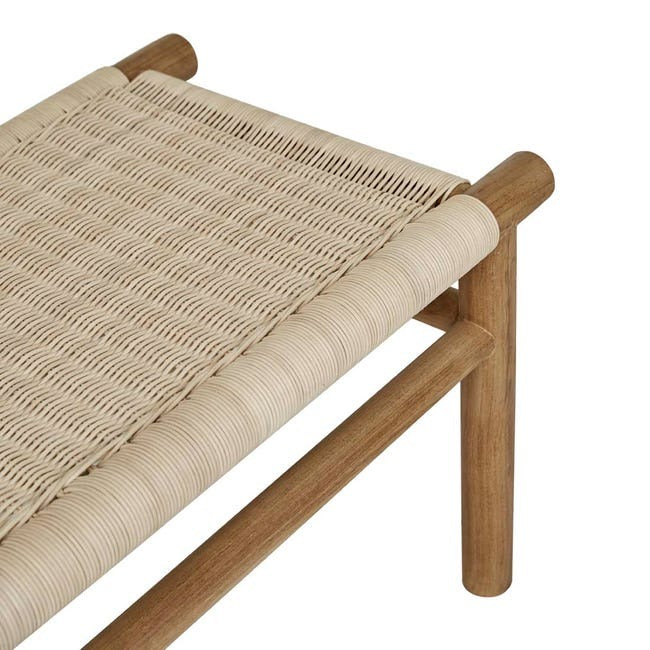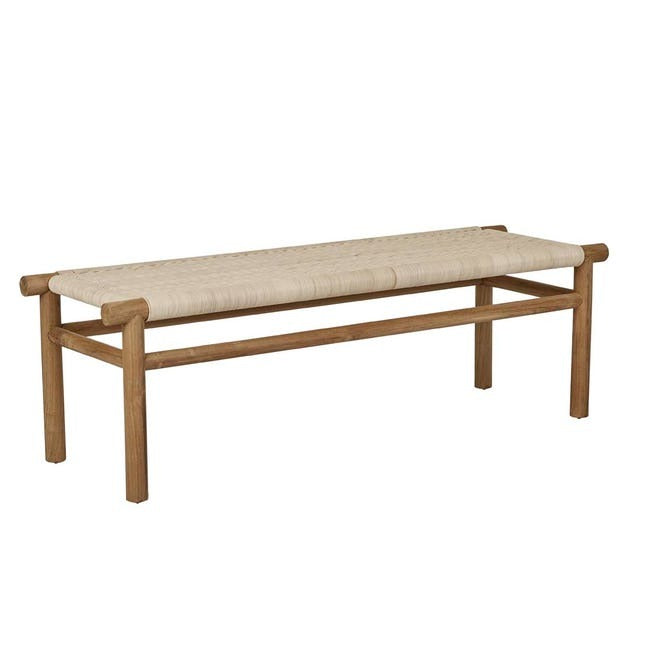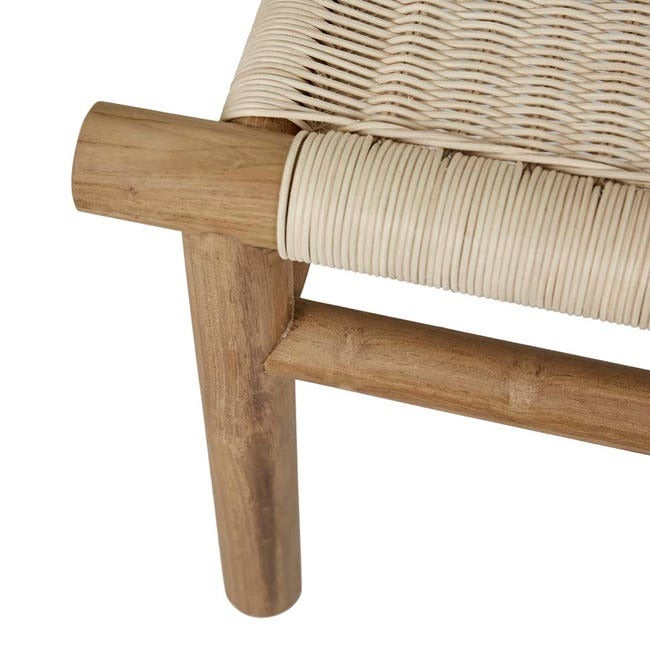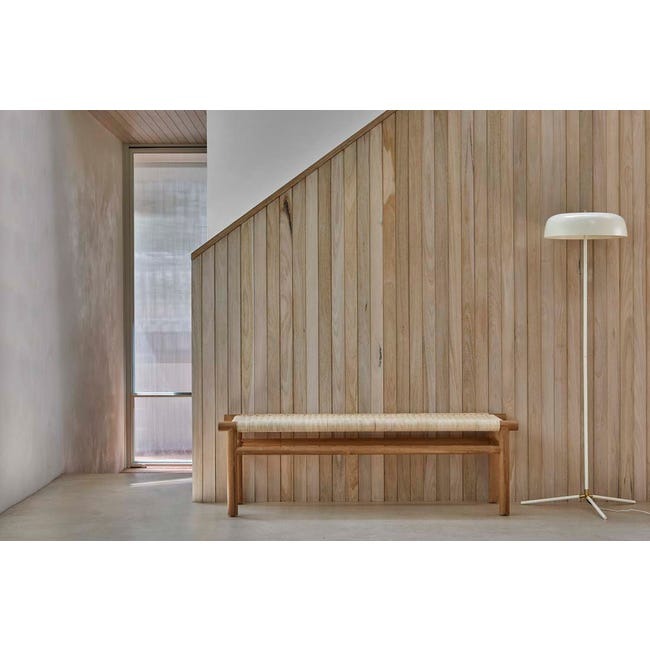 Anchor Ladder Bench Seat
Size:
W1450 x D450 x H450mm
The ladder design of the Anchor Ladder Bench lends itself easily to many design aesthetics. The seat is crafted with a natural loom to add texture while the slender frame makes for an airy appearance for placement in any room.
ADDITIONAL DIMENSIONS Seat Width: 1340mm Seat Height: 450mm Seat Depth: 460mm FRAME Colour: Natural Finish: Natural Material: Teak PRODUCT Item Weight: 14.02 kg LEG Finish: Natural ASSEMBLY TYPE Assembled
Dust regularly. Clean spills immediately. Do not rub or scrub the material and do not use abrasive cleaning products. Dry thoroughly after cleaning. Avoid soaking and prolonged exposure to water to prevent deterioration.