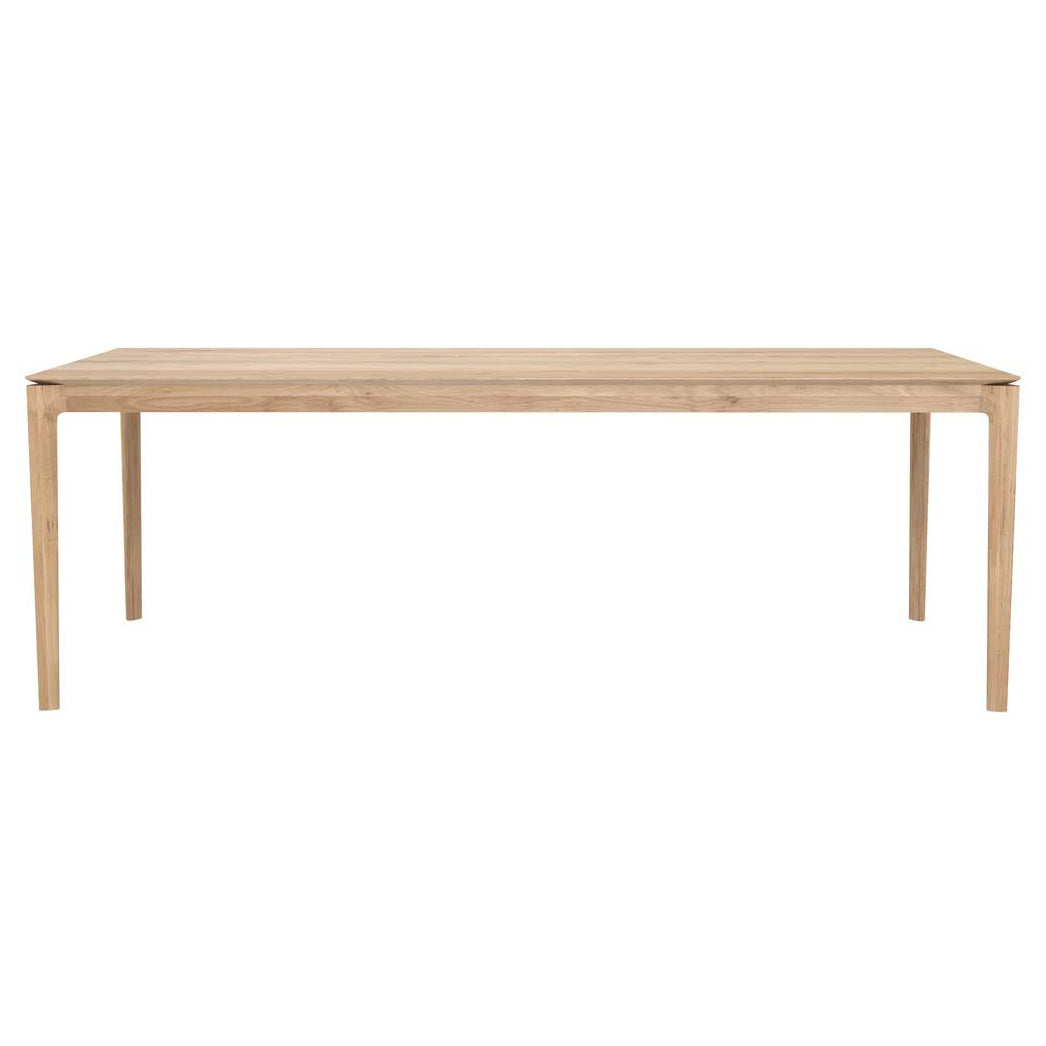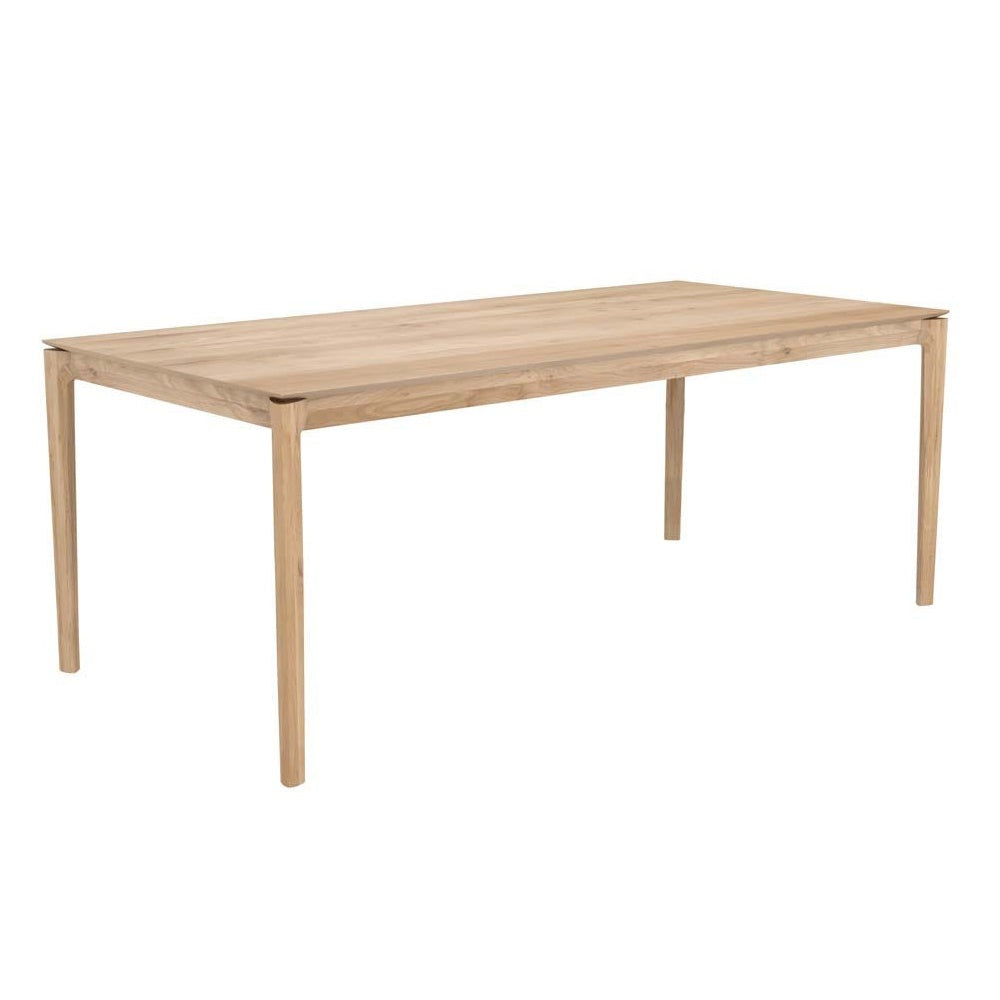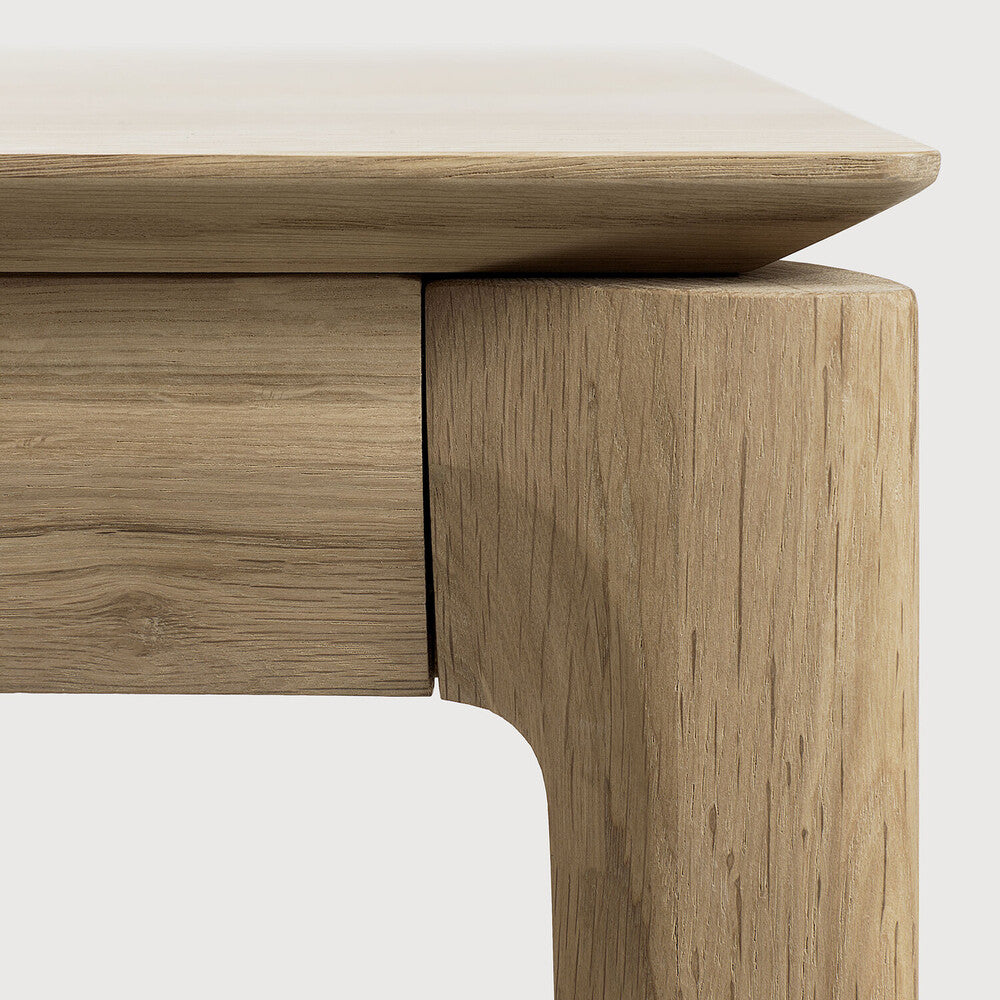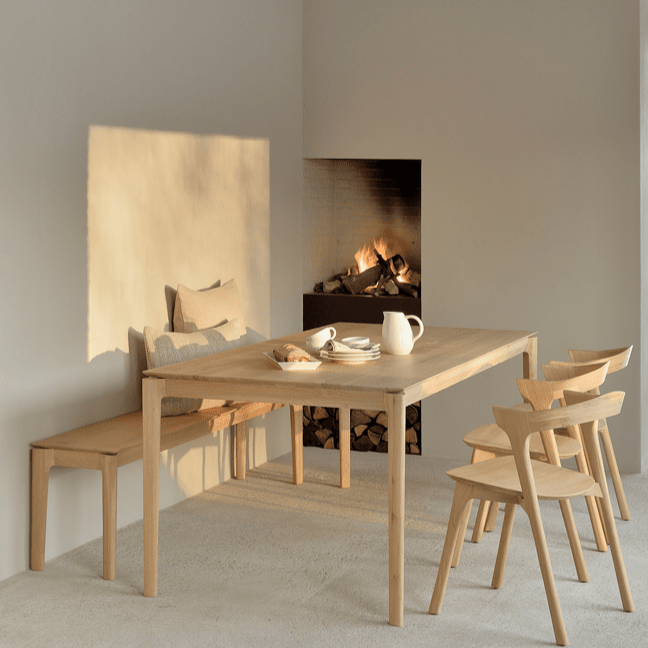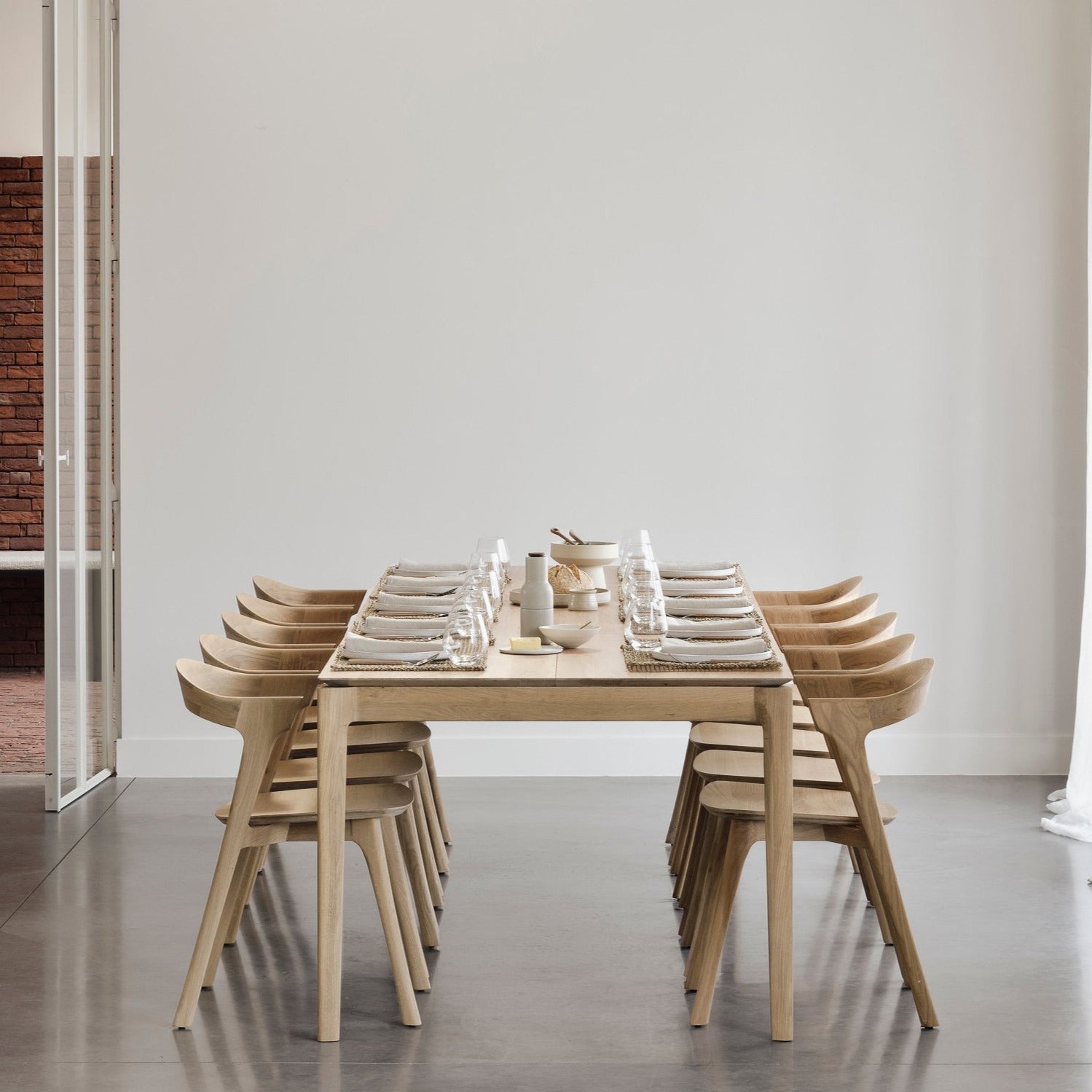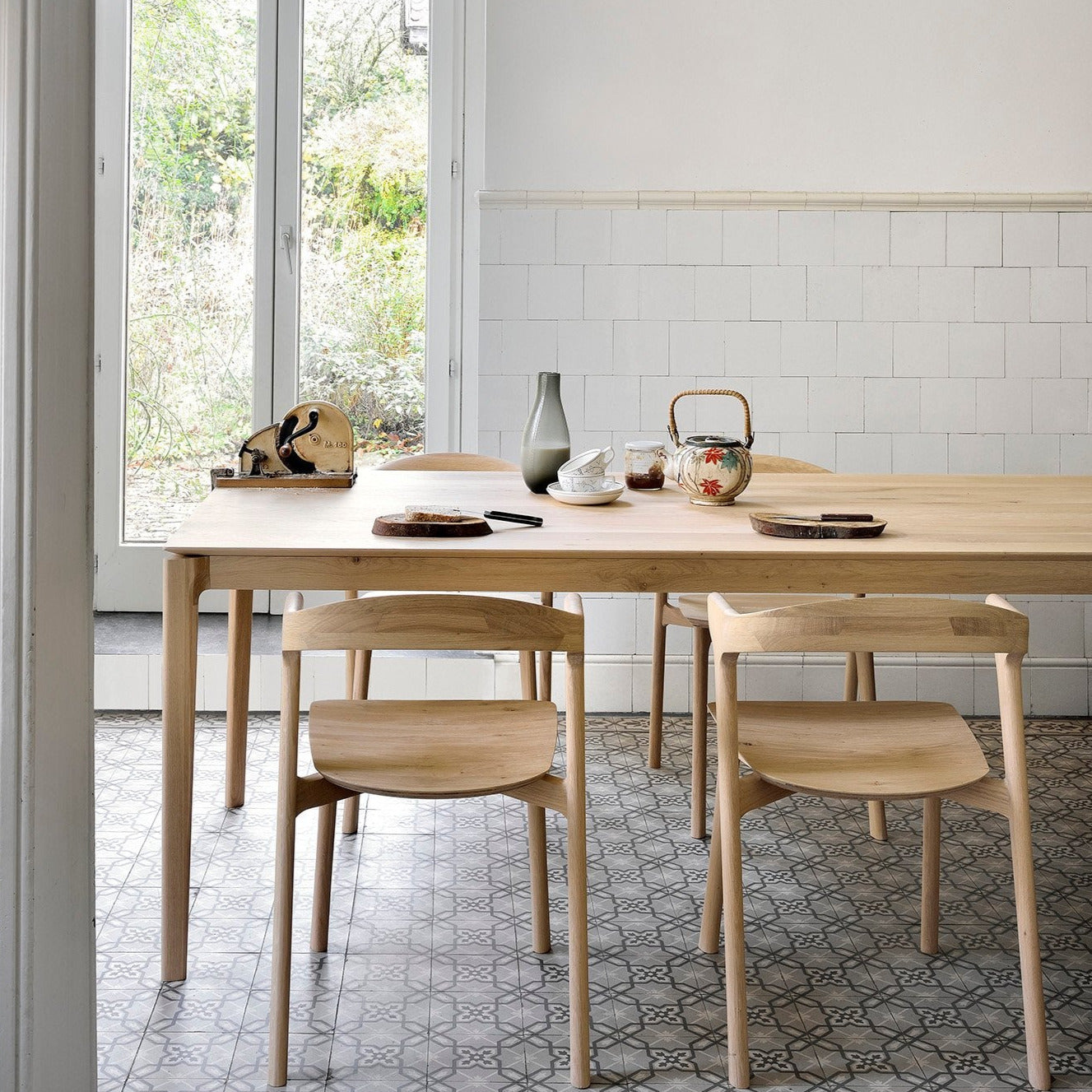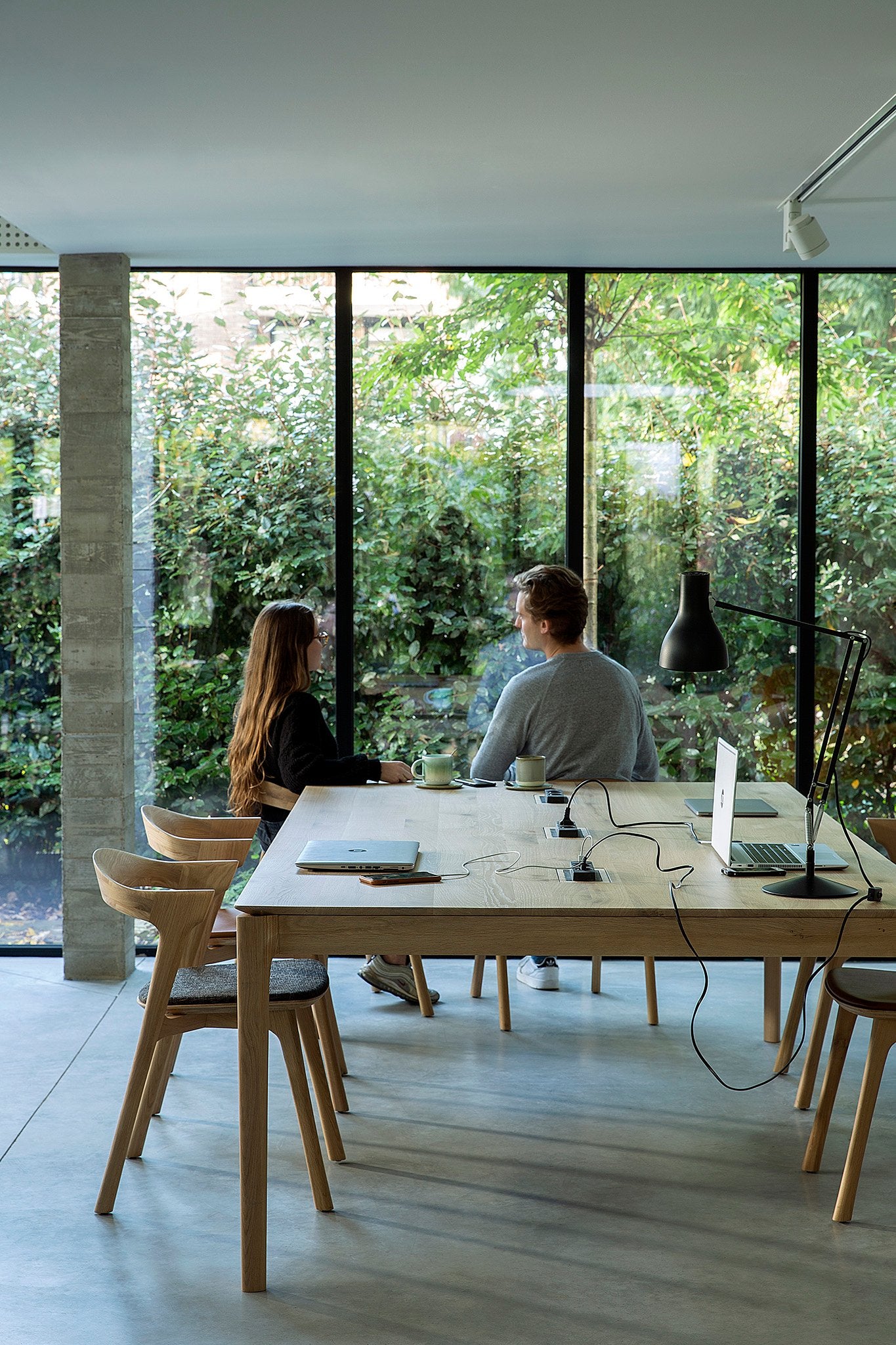 Bok Dining Table
Size:
L1800 x W900 x H760mm
Bok Dining Table is timeless in it's design, crafted from solid oak and finished with a hardwax oil. This  functional and airy design has been made to enjoy for years to come.

Made of solid oak Finish is a hardwax oil finish. FSC certified Rectangle shape Indoor use only Product weight 55kg for 2200L
REGULAR CARE For dusting, use a dry cloth. For cleaning or in case of a spill, use a damp cloth and natural soap. Wipe in the direction of the grain. Do not use soap containing detergent or other chemicals. Dry with a soft clean cloth prevent spotting. We always recommend protecting surfaces with coasters, mousepads, or placemats as extreme and repetitive daily use or heat can damage the finish. Always move objects such as flowerpots, vases etc from time to time, and ensure any excess water or dampness is wiped dry immediately to prevent marking the surface. REFRESHING THE SURFACE To refresh your furniture or to remove superficial stains we recommend Osmo Liquid Wax Cleaner (3029). This product cleans and regenerates the character of the wood and slightly reinforces the original protective coating. Osmo Liquid Wax Cleaner is no guarantee against stains. THOROUGH CARE The original hardwax coating may need to be renewed. We recommend using Osmo Hardwax Oil Natural (3041). In case of discolouration, stubborn stains or to remove a superficial scratch, we advise to sanding the entire surface first. Make sure the surface is clean and dry before applying the Hardwax Oil. Spread the product evenly over the surface and remove any excess product to avoid spots after drying.