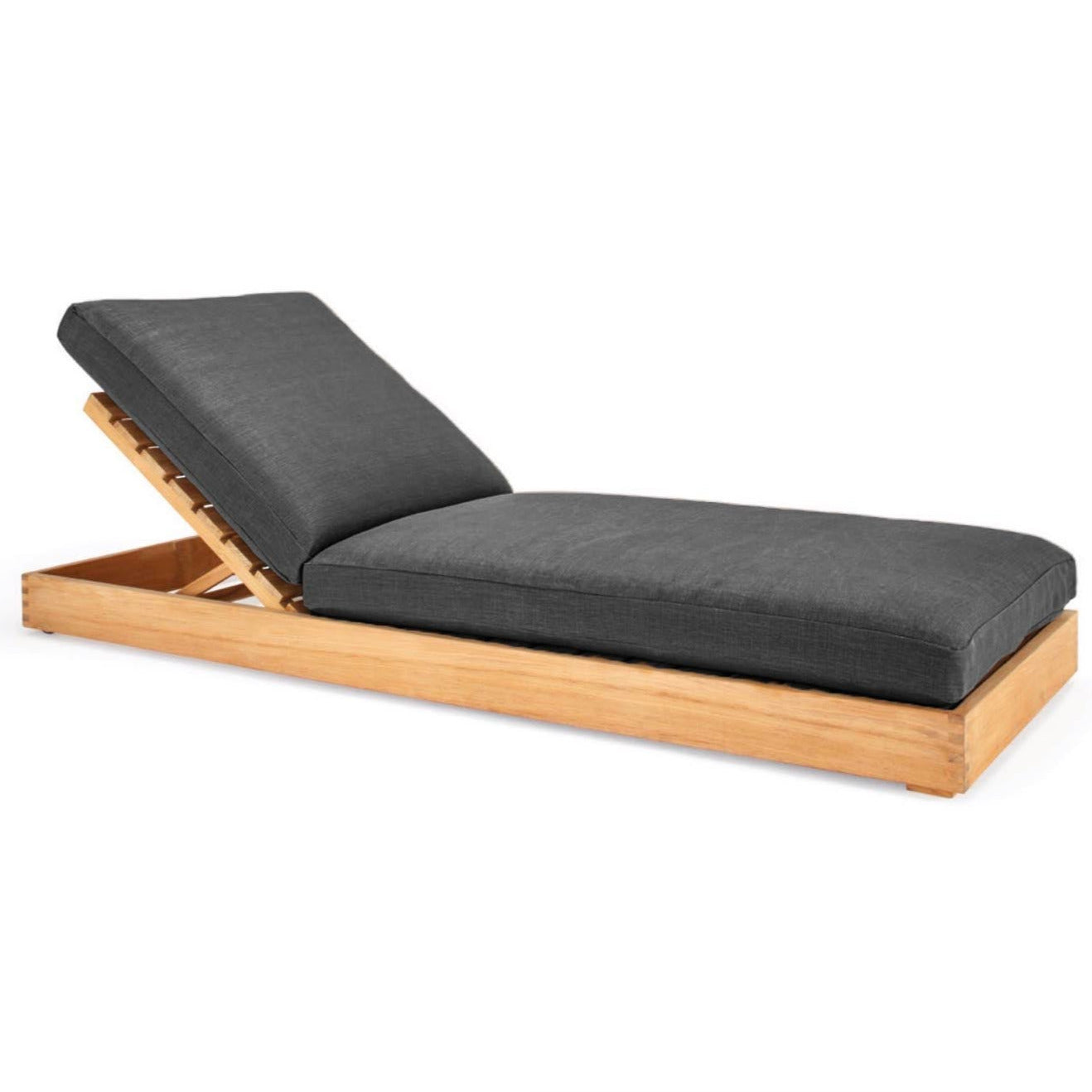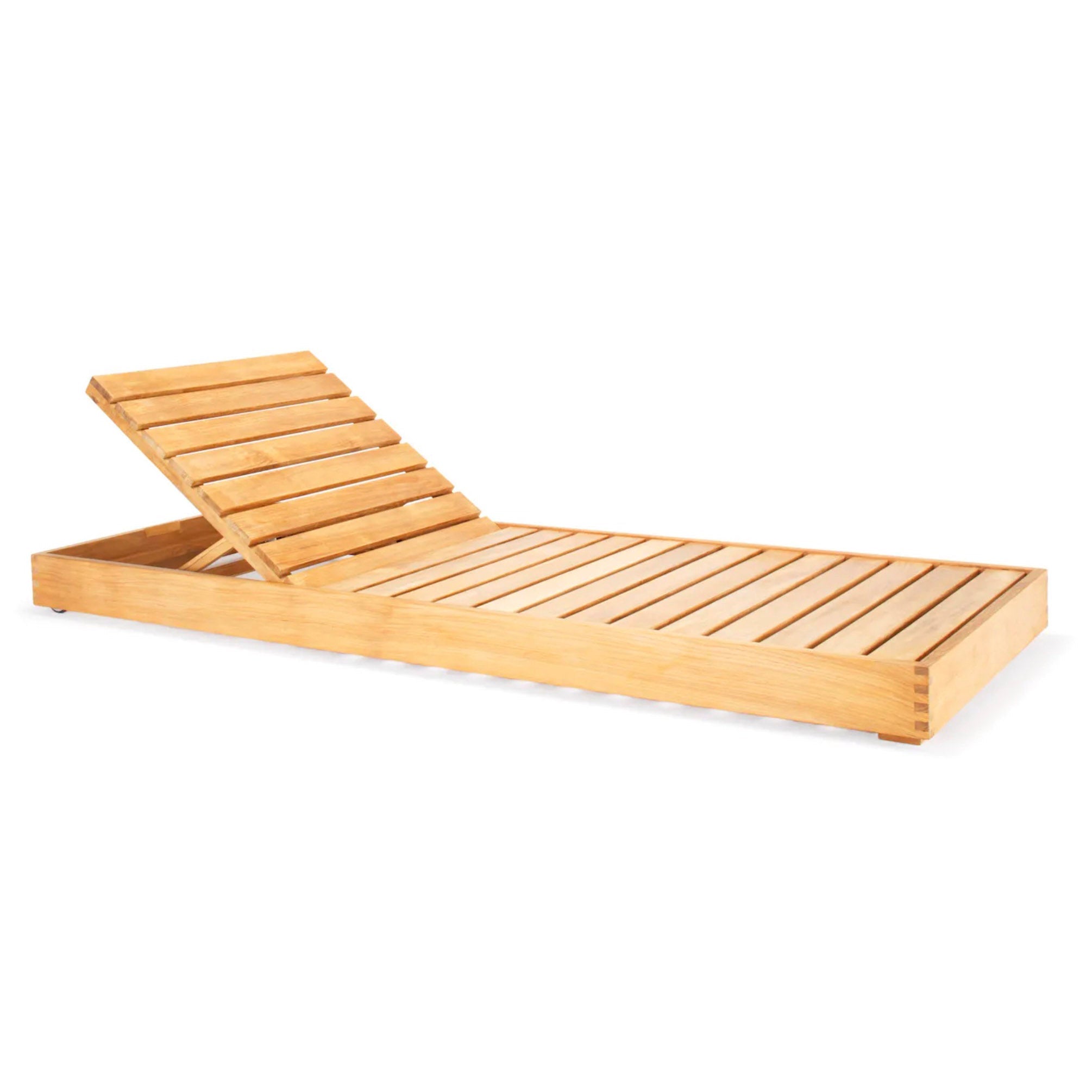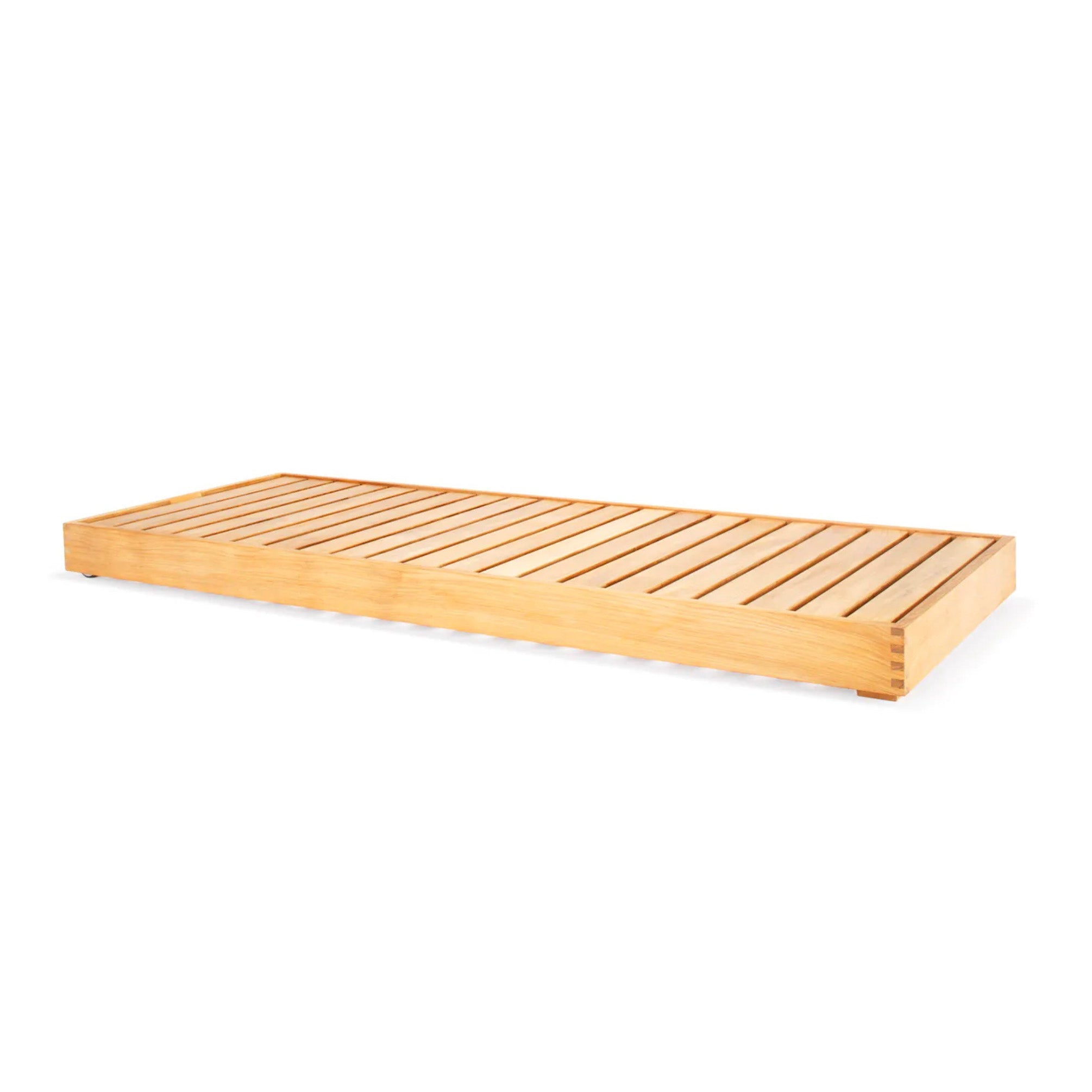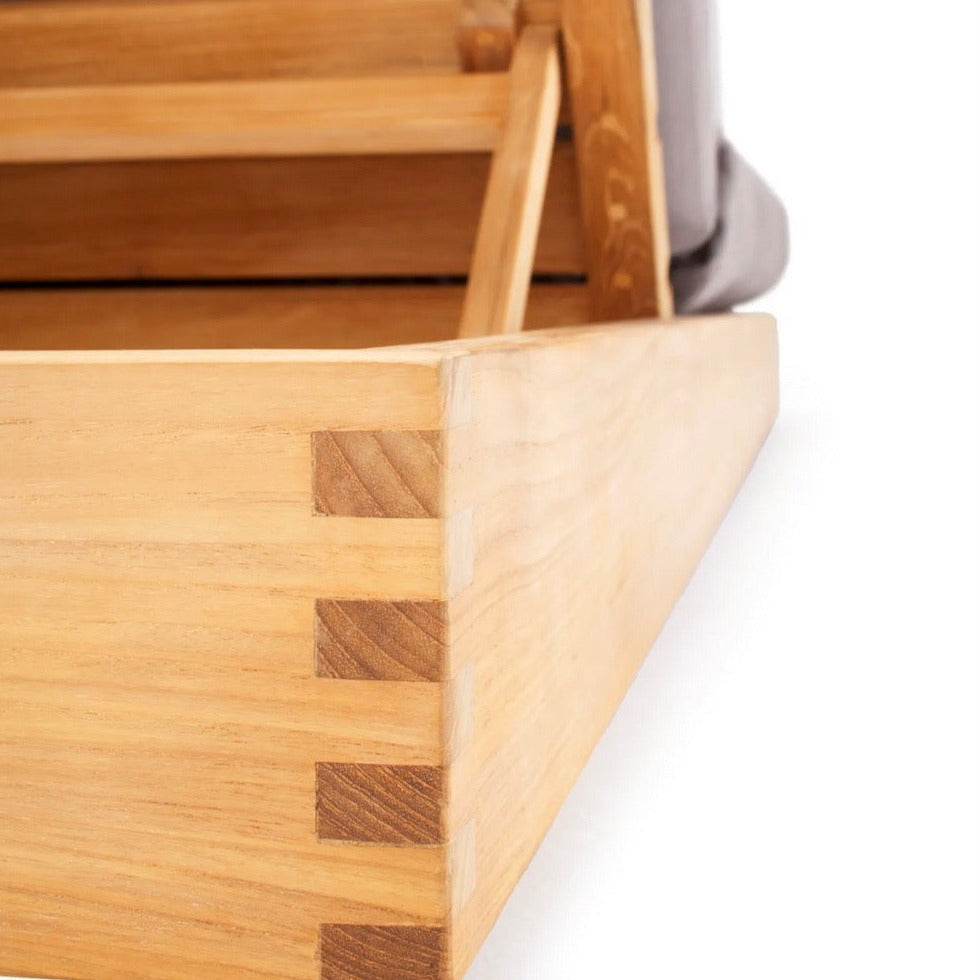 Burleigh Daybed Storm
Size:
W2100 x D800 x H140 | Seat Height: 330
The Burleigh range takes its design cues from simple clean lines and generous proportions. This designer outdoor setting is ideal for relaxation all year round.
Fabric: Canvas - Outdoor/Indoor Heavy Upholstery
100% Sunbrella Solution Dyed Acrylic
Water & Stain Repellant
Teakwood Teakwood is an extremely durable hardwood timber that is very stable. It has been regarded for centuries as the ideal timber for boat buildingand furniture making where strength and longevity are required, even when exposed to moisture and climate variations. Uniquely teakwood resins contain oils that are highly water resistant and repellent to insect attack, consequently, teakwood will survive for many years outdoors with little or no structural deterioration. Eco Outdoor teak furniture is made using the highest quality, sustainablysourced plantation teak from Indonesia. Most of our teakwood furniture is supplied with a raw, untreated finish. Left outdoors the teakwood furniture will age beautifully and gradually turn a soft silver-grey colour.
This is a natural reaction of the raw teakwhen exposed to the sun and weather and it does not affect the durability or strength of the teakwood. The teakwood furniture with a whitewash finish will also gradually turn a soft grey colour with little or no whitewash remaining.
Teakwood is an extremely durable hardwood timber that is very stable. It has been regarded for centuries as the ideal timber for boat building and furniture making where strength and longevity are required, even when exposed to moisture and climate variations. Uniquely teakwood resins contain oils that are highly water resistant and repellent to insect attack, consequently, teakwood will survive for many years outdoors with little or no structural deterioration. Eco Outdoor teak furniture is made using the highest quality, sustainably sourced plantation teak from Indonesia. Most of our teakwood furniture is supplied with a raw, untreated finish. Left outdoors the teakwood furniture will age beautifully and gradually turn a soft silver-grey colour. This is a natural reaction of the raw teak when exposed to the sun and weather and it does not affect the durability or strength of the teakwood. The teakwood furniture with a whitewash finish will also gradually turn a soft grey colour with little or no whitewash remaining. To get the best out of your teak furniture we recommend thatteakwood be left in its natural state, without applying any oils or varnishes. Oil and varnished finishes are difficult to maintain and may encourage mould growth. As with indoor furniture regular cleaning is essential to keep the teakwood free from pollens and dirt, we recommend you brush off and wipe with a damp cloth, paying extra attention to horizontal surfaces. Remember that teakwood is a natural organic material, it may in certain conditions be subject to mould growth. Regular cleaning will minimise the chance of mould growth. If mould growth does occur clean it immediately using a teak or deck cleaning solution, these are readily available at hardware stores. For very stubborn mould growth a solution of one part bleach to three parts water may be needed. Teak may also be refreshed periodically using 250grit sandpaper