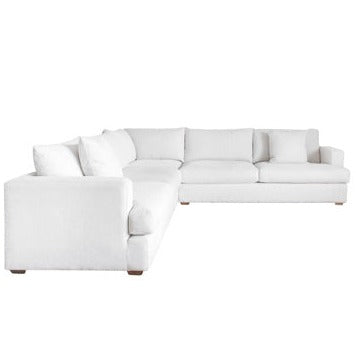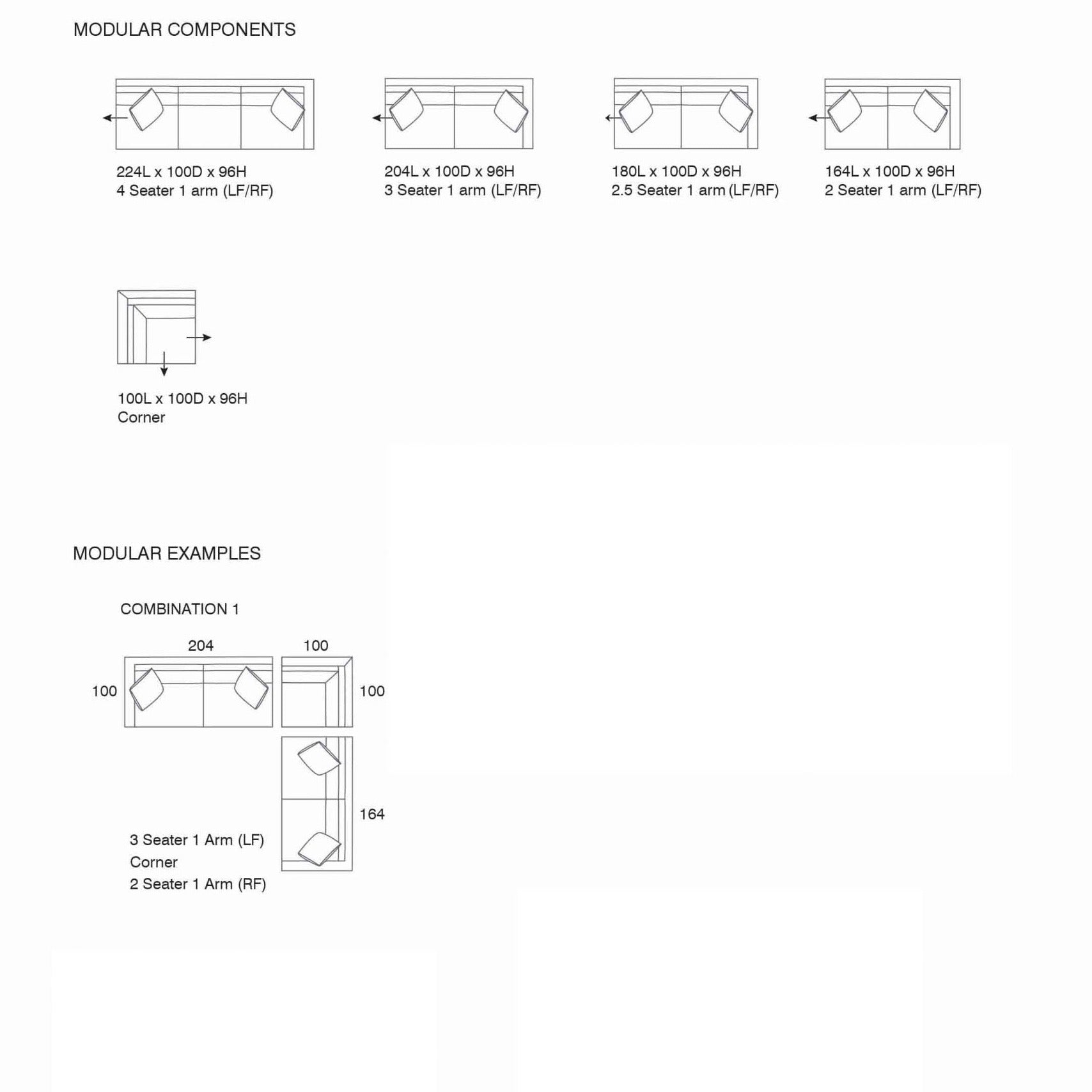 Islander Modular Sofa
Size:
L3000 x L3000 x D100 x H960mm
This deep-seated design Modular Sofa is further is  uber-plush comfort. Ideal for daily lounging. Versatile design offers the best in large-scale seating for expansive lounge spaces. With array of modular pieces, the range allows for ideal customise and configuration to suit any room. Solid hardwood timber frame with no sag steel sprung suspension. Feather and fibre wrap blend cushions, fully upholstered.
Fabric Jake Colour Pearl 100% Australian made Frame: Solid timber frame using Eco friendly forest renewable timber, 10 years structural frame Guarantee. Seat: No sag steel sprung suspension. Seat cushions: Feather and fiber blend with a 5 years Guarantee. Back: Feather and fiber blend with a 5 years Guarantee. Scatters: 100% feather. Feet: Timber legs. Dimensions: L3000 x L3000 x D100 x H960mm (Total Modular size). (3 Seater: L2000 x D100 x H960 LH/RH 1 Arm) (Corner: L1000 x D1000 x H960) Seat height: 450mm Seat depth: 700mm
Do not place in direct sunlight, too close to a heater or air conditioner as it may cause rapid fading or dry out the leather Never drag furniture along the floor – this can damage the legs Rotate seat and back cushions regularly Do not sit on the arms of your sofas Only use recommended care products – consult the store of purchase Vacuum weekly to avoid dirt and body moisture build up Minor spills – quickly blotted with absorbent towel or clean damp cloth before it is absorbed excessively For tough stains consult a professional cleaning company Fabric Care Always refer to the fabric care label that is provided before attempting to clean. Fabrics vary in composition, so cleaning instructions will vary depending on the fabric type. Our fabric warranties are covered by the fabric suppliers, not Molmic. If a thread becomes loose DO NOT PULL IT simply cut it off. Avoid sharp objects as this may snag threads (rings, belts etc)