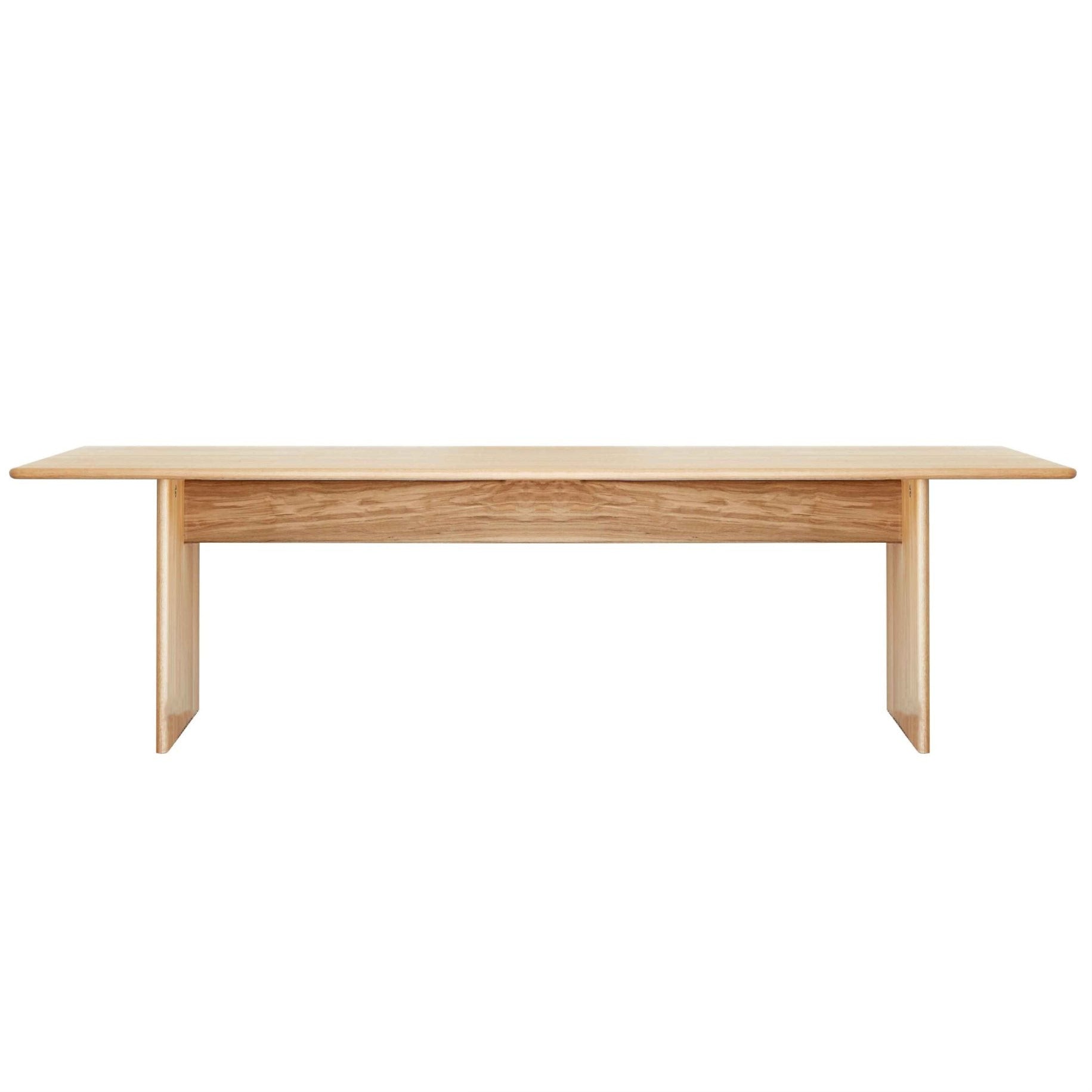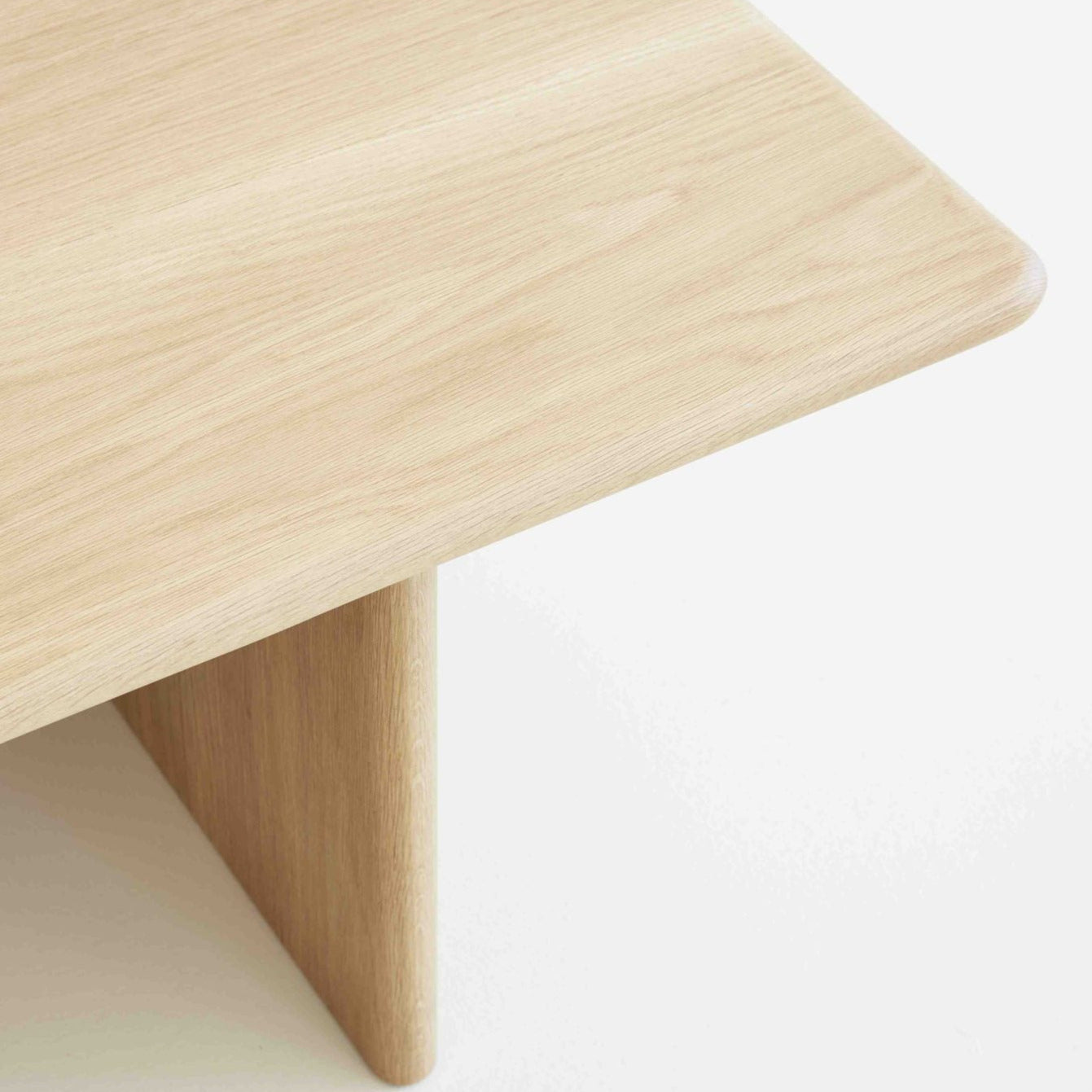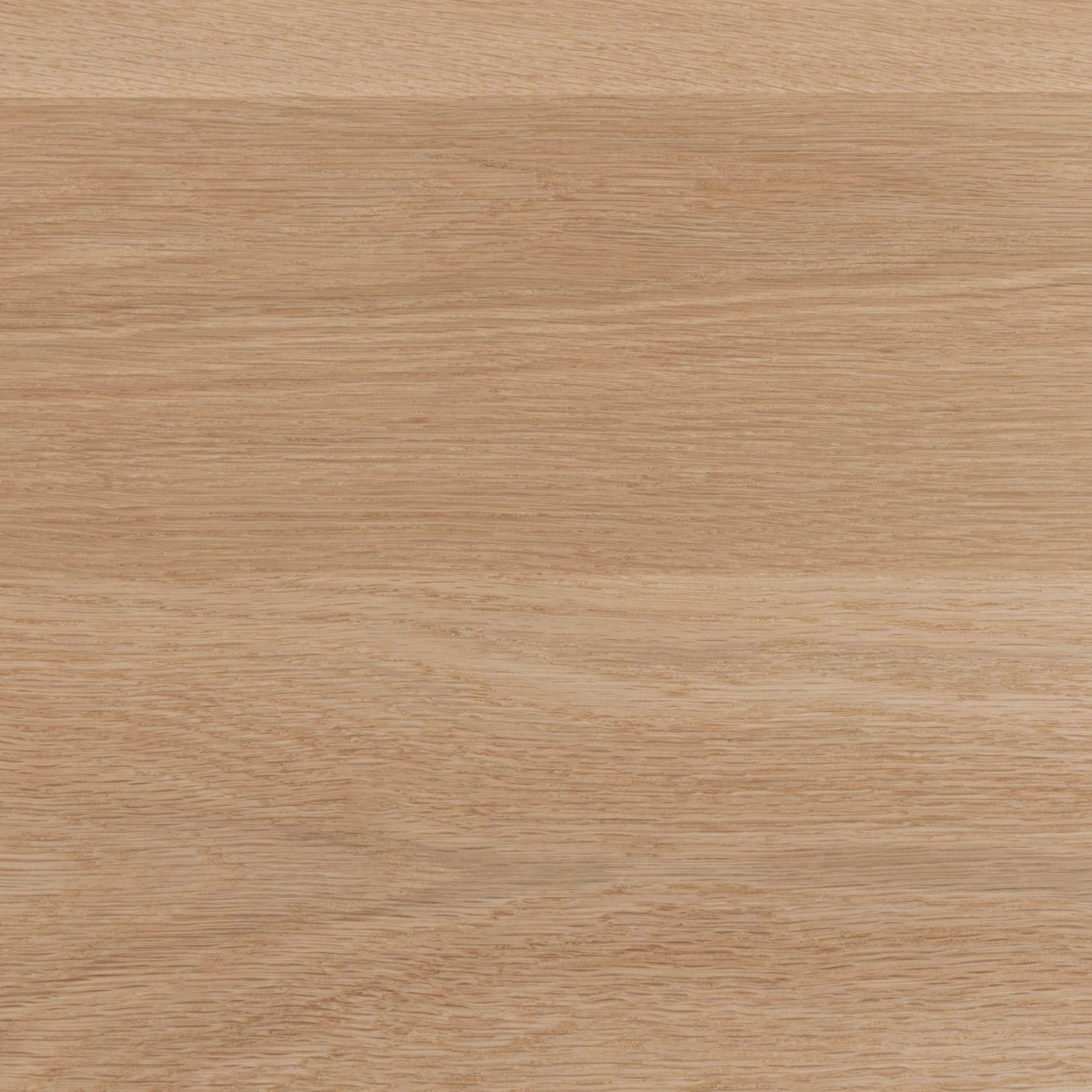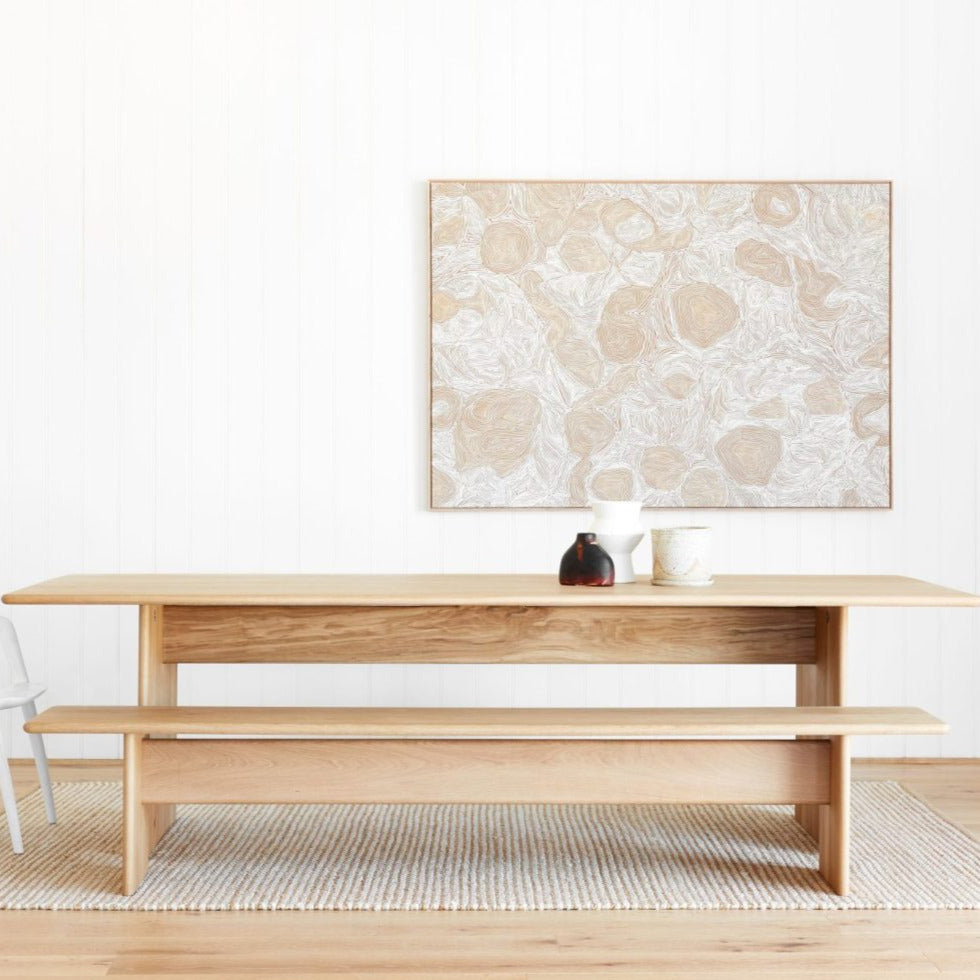 L2 Dining Table
Size:
L2700 x W1100 x H750mm
L2 Dining Table features simple clean lines, handcrafted using Solid Oak Timber and designed by Coastal Living.
L2 Dining Table is finished with clear coating in matt finish and made in Australia.



American Oak Matt clear seal finish Made in Australia Custom sizing
Dust regularly. For light cleaning, wipe with a damp cloth and dry thoroughly to prevent spotting. Clean spills immediately and do not leave liquids on the surface. Solid Timber may expand and contract due to varying temperature and environmental conditions, take care to avoid direct sunlight or heavily climate-controlled areas.