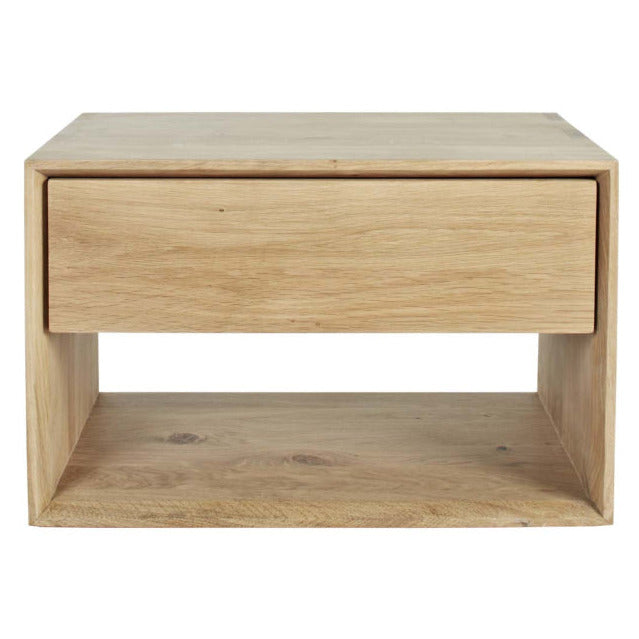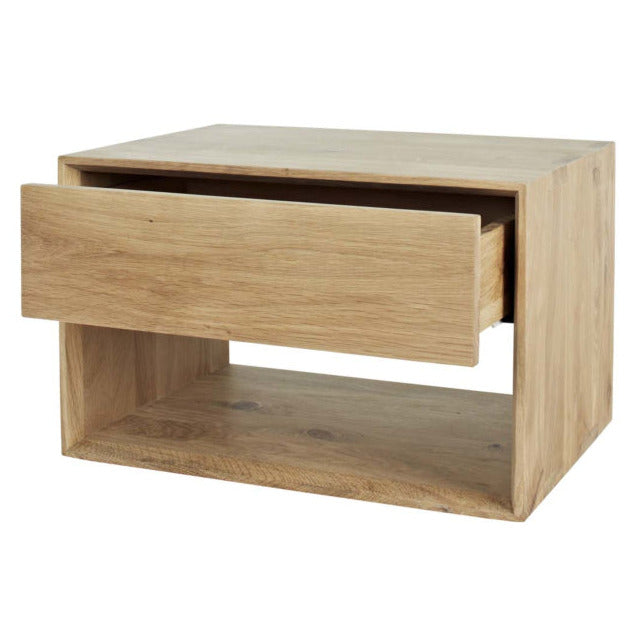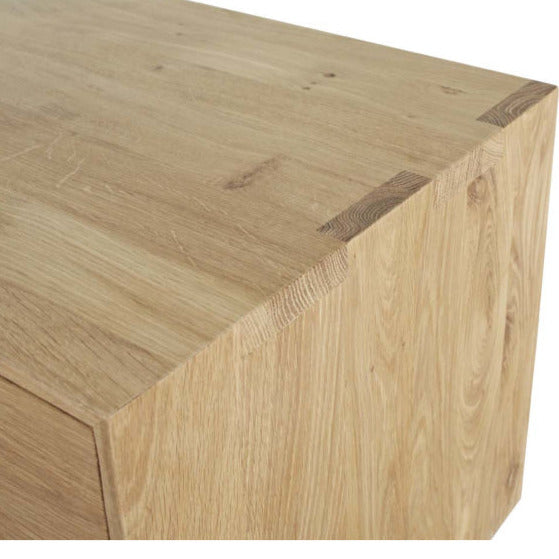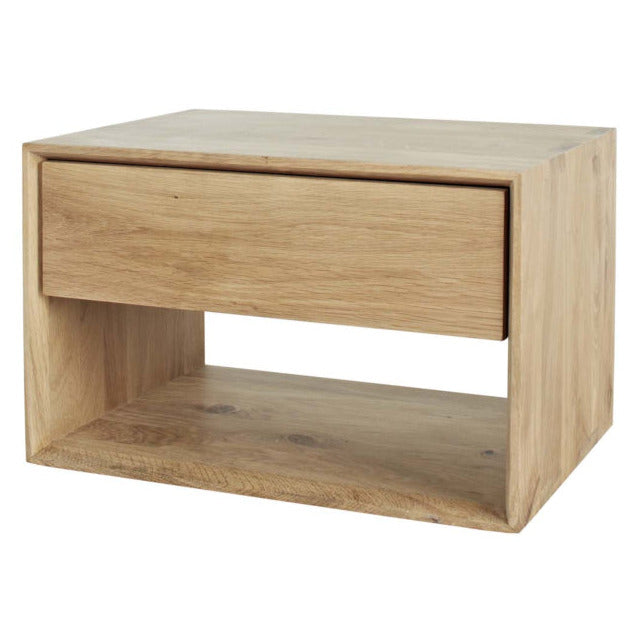 Nordic Bedside
Size:
W570 x D400 x H370mm
Nordic Bedside is solid oak construction, this piece features elegant lines that showcase the purity of solid wood. Subtle bevelled edges that enhance the delicate texture of the wood add understated interest and act as the finishing touch to this contemporary accent.
TIMBER : Solid oak Sealer : Hardwax Oil CASE Material : Solid Oak Colour : Natural DRAWER Configuration : 1
For our collections we only use oak sourced from managed forests in Europe. Our oak furniture is finished with a pigmented hardwax oil. This protective finish forms a natural coating, repelling most common substances and fluids, but is no foolproof guarantee against stains. Daily care of Oak Furniture For regular dusting, use a dry, non-fluffy cloth For cleaning, use a damp sponge or cloth (not too wet) with a mild solution of water and natural soap (no detergent) For cleaning & surface refreshing For refreshing the surface of the furniture when the wood starts to feel dry or for removing stains, we recommend Osmo Liquid Wax Cleaner (3029). Do not use this product daily. The Liquid Wax Cleaner is not guaranteed against stains. Stubborn stains & repairs Through time and depending on wear, the original hardwax coating on the furniture may need to be renewed. Make sure the surface is clean and dry. Use extra fine sand paper (minimum 320 grit) and work in the direction of the wood grain, then apply the Osmo Hardwax Oil Natural (3041). The oil protection is no guarantee against stains.