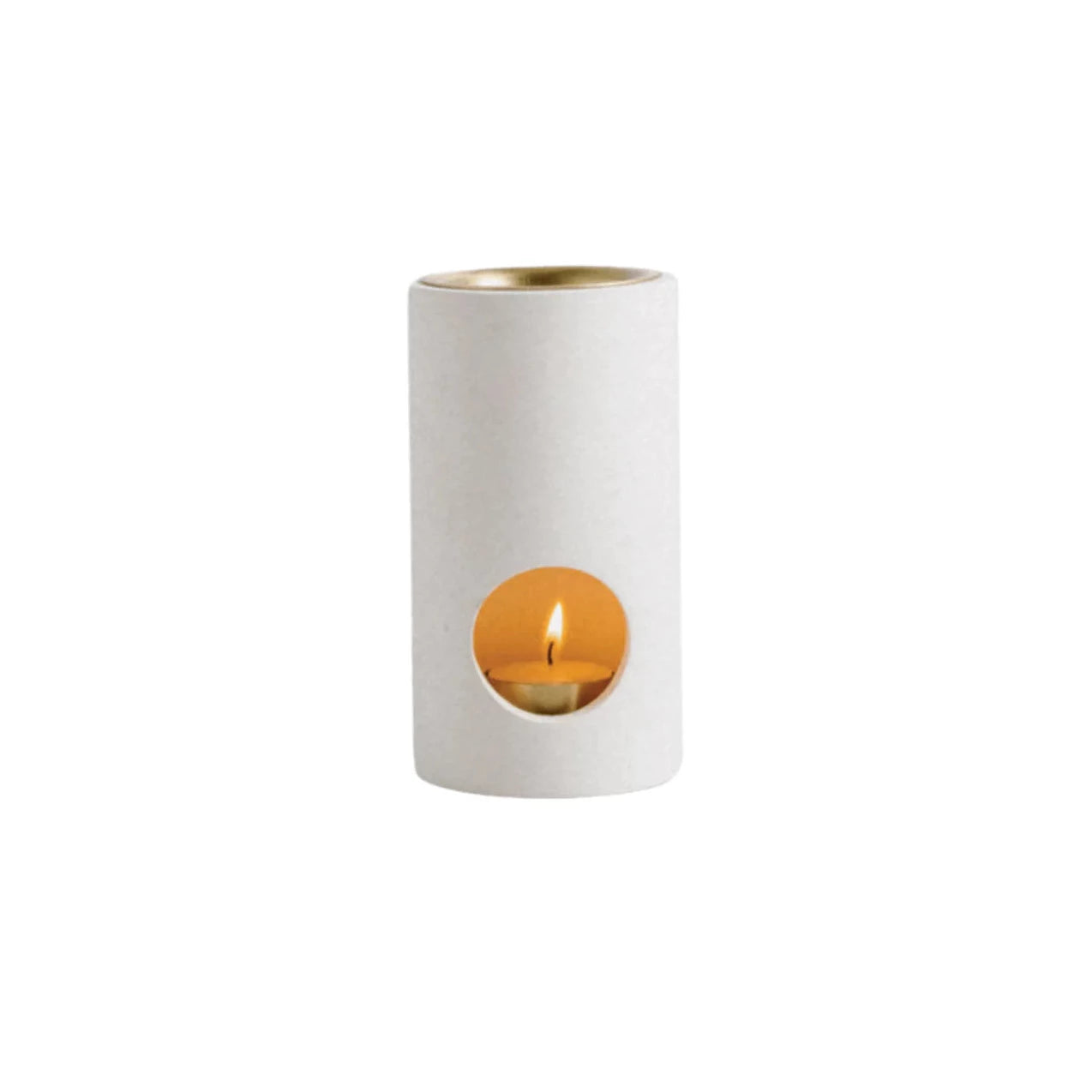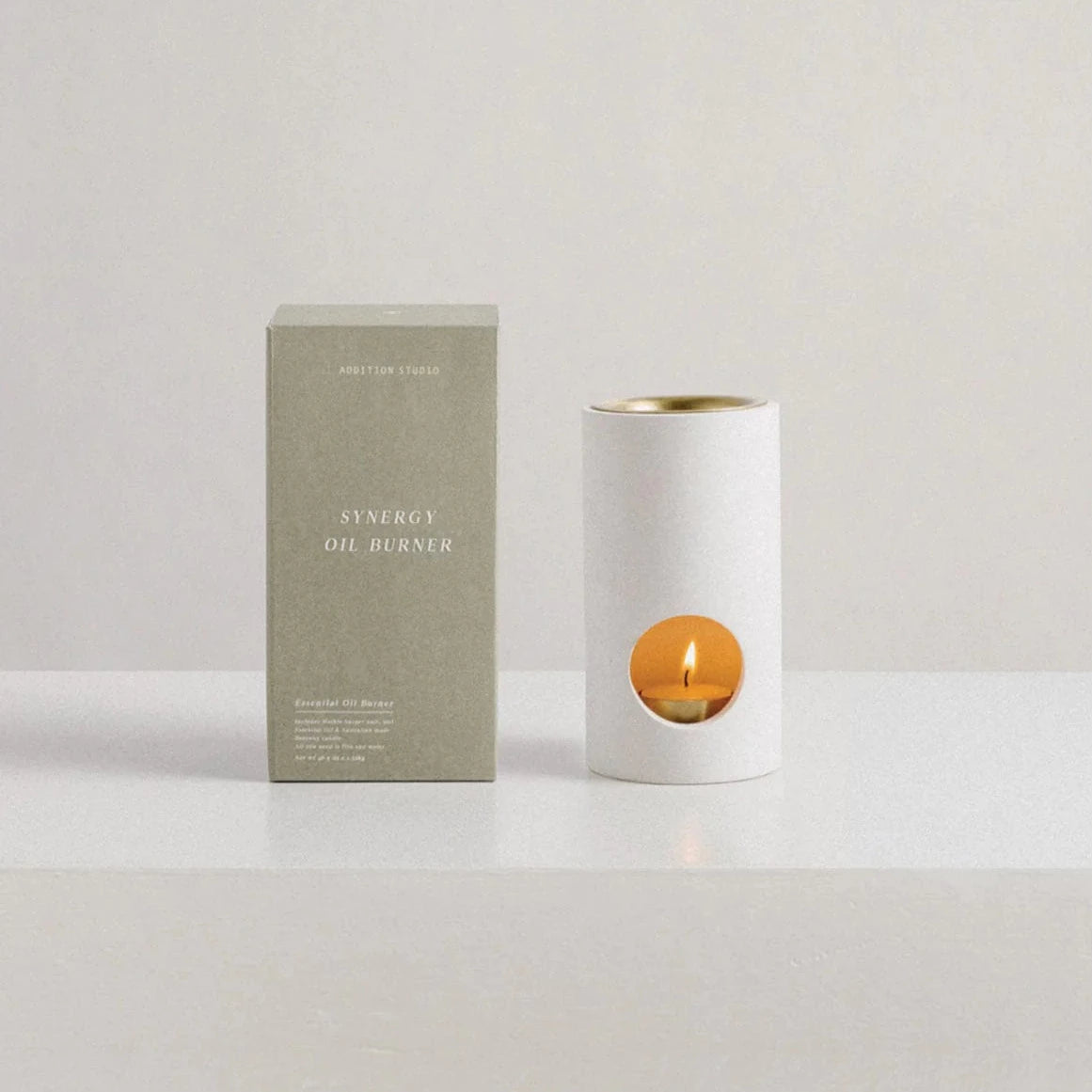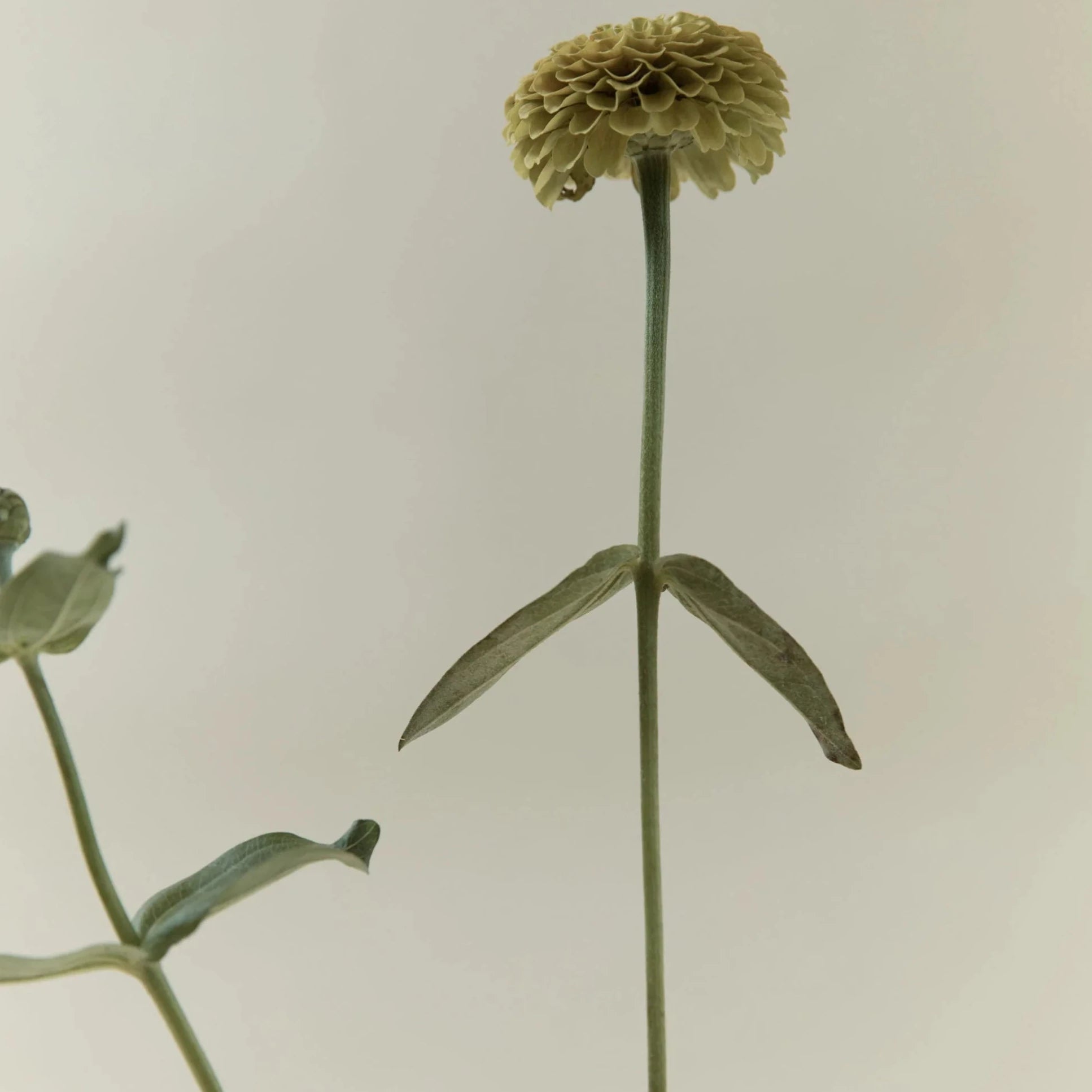 Synergy Oil Burner Limestone
Limestone Oil Burner unit with brass dish, and brass tealight candle holder.This design cross polinates minimalism to create the ultimate modern Aromatherapy accessory.
Includes 5ml tester of Lavender Essential Oil and Australian made Beeswax candle.
Material Limestone Net wt 1.327kg Dimensions 87 x 87 x 170 mm
Place lit candle inside unit. Candle must be in the centre of the unit. Put lid on top and add 5-10 drops of oil and water to the small circular dish part.