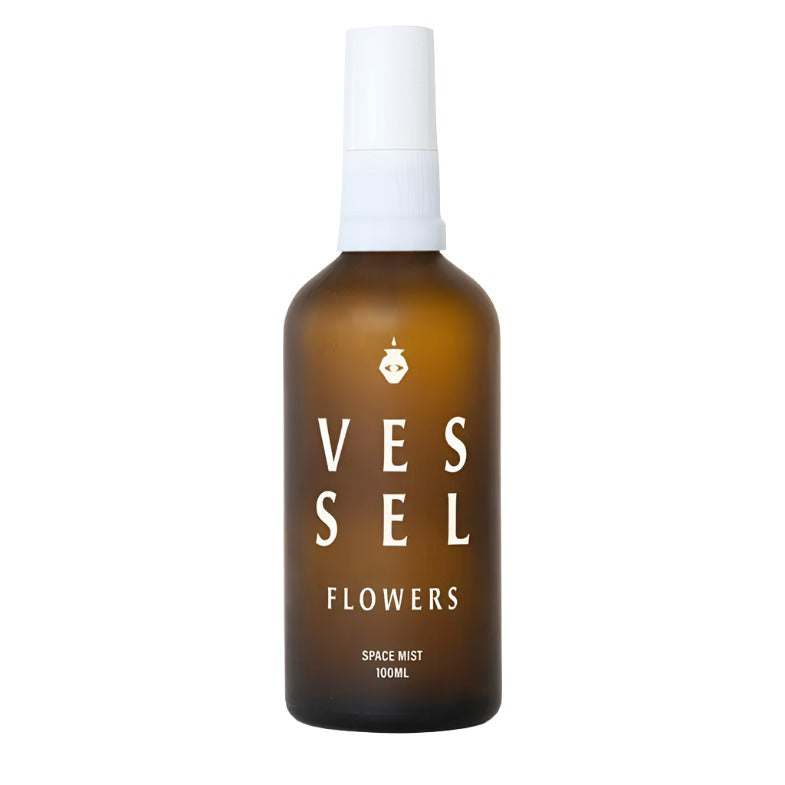 Vessel Flowers Space Mist
Vessel Flowers Space Mist offers a beautiful bouquet of flowers to invoke a joyful spirit and invite the solar energy of spring and summer in to your space and rituals. Flowers connects you with the beauty of nature through its sweet captivating scent.

Vessel space mists serve as tools for purifying and refreshing your surroundings, objects, and personal energy field. Crafted with care, Vessel's natural mists are free from harmful fragrances and use a preservative derived from radish root to ensure a prolonged and stable shelf life.
Scent:Honeysuckle flower, Madagascan Ylang Ylang, Indian Vetiver Root, Peru Balsam Intention: Evokes joy, passion and relaxation Made in Australia
TIP: The glass bottle can be refilled with water and 30 - 50 drops of Flowers essential oil blend, or your oils of choice. Directions: Shake bottle and spray on your yoga mat, furniture, bedding, clothing and throughout your home, take a deep breath and relax.