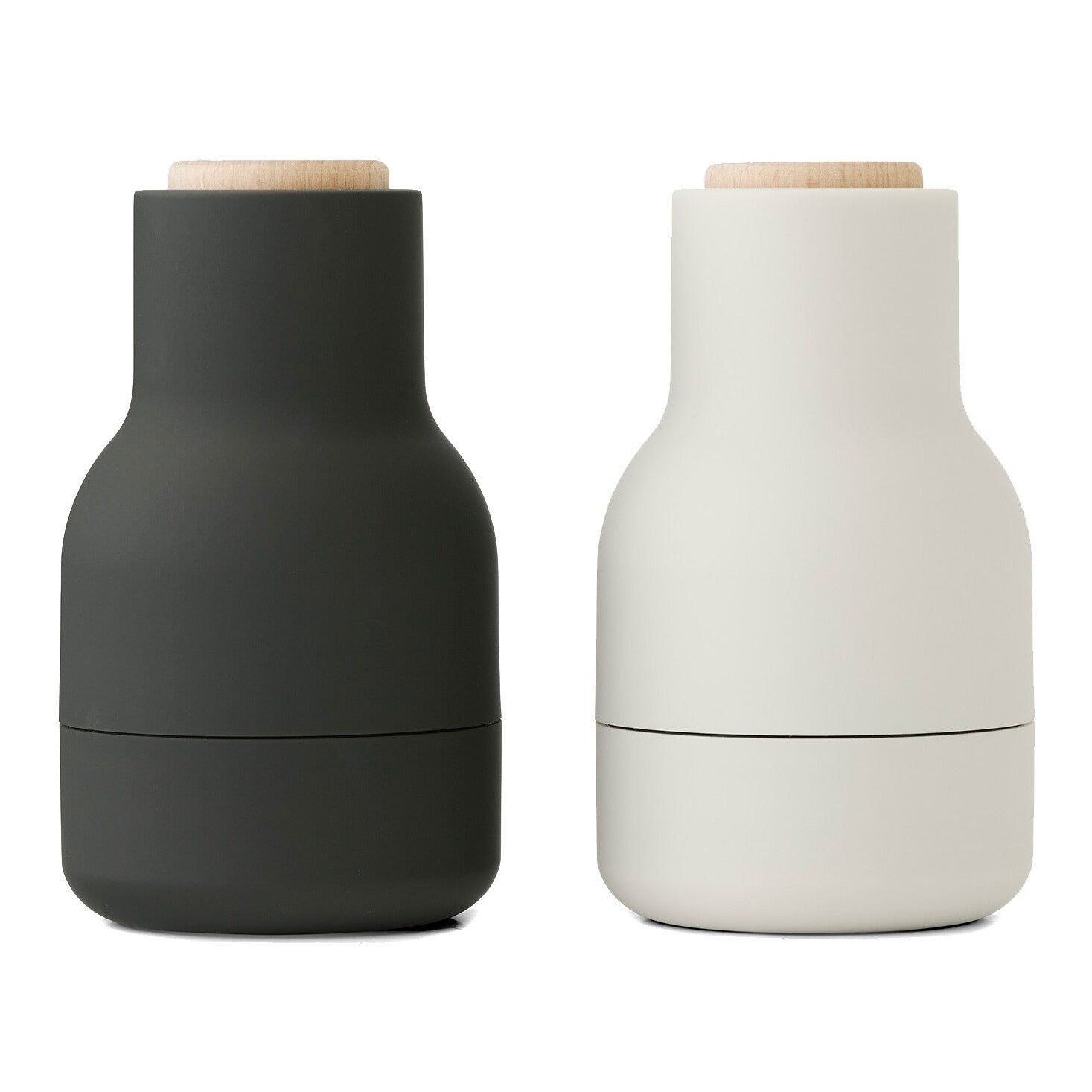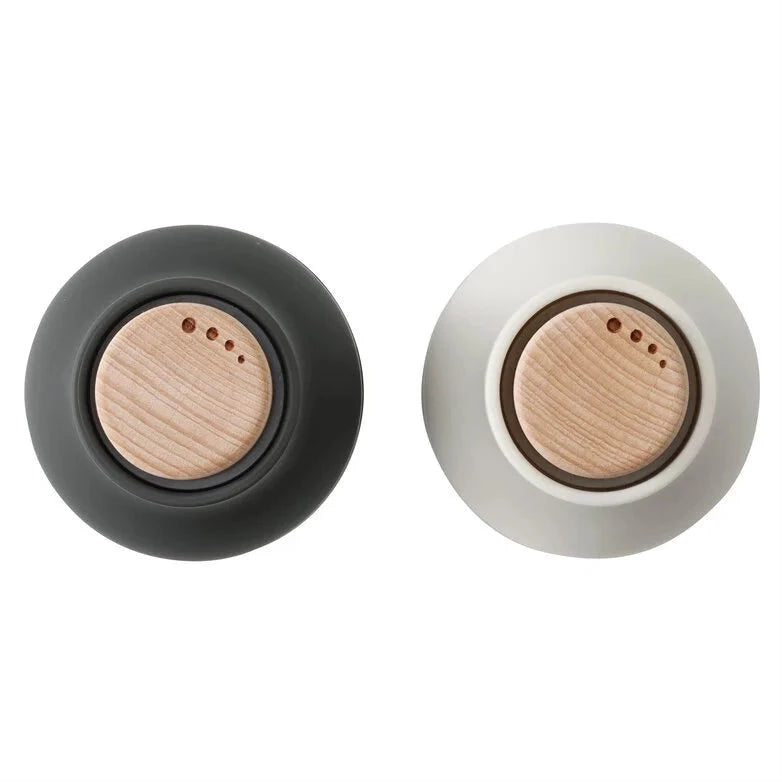 Bottle Grinder 2 pack Carbon Ash
The Bottle Grinders, designed by Norm Architects for Audo Copenhagen, are an innovative take on traditional spice mills. Launched in 2023 in a smaller size, they come with a powerful ceramic grinding mechanism that is located conveniently on the top part of the mill – you don't have to worry about the grounds spreading on the table. The simple, bottle-shaped design is fun, unique, and looks great in any kitchen.

The set includes two small Bottle Grinders in different tones, perfected with wooden adjustment knobs. The grinders have a silicone coating that is easy to clean and provides a good grip.

Material Stainless steel, plastic, ceramic, beech Norm Architects is a dynamic design duo composed by the Danish architects Kasper Rønn (b. 1976) and Jonas Bjerre-Poulsen (b. 1976), both graduates of the Royal Danish Academy of fine Arts in Copenhagen. Being true modernists, they believe in design where the focus is in meeting a real need instead of creating one, and this reflects from their work as architects as well as industrial designers.
Wipe with dry cloth Do not place under water