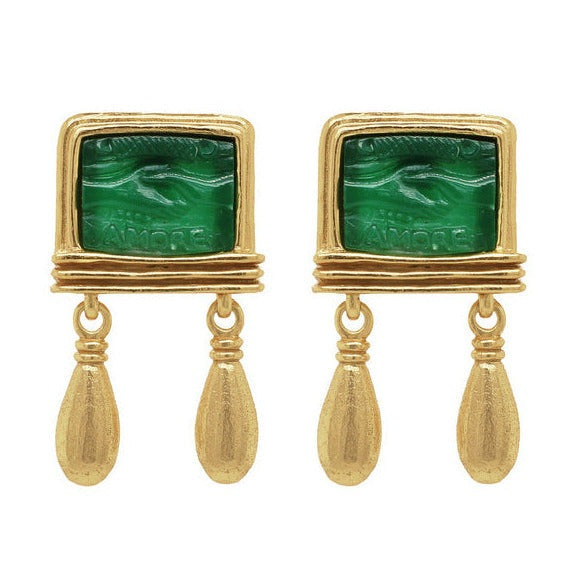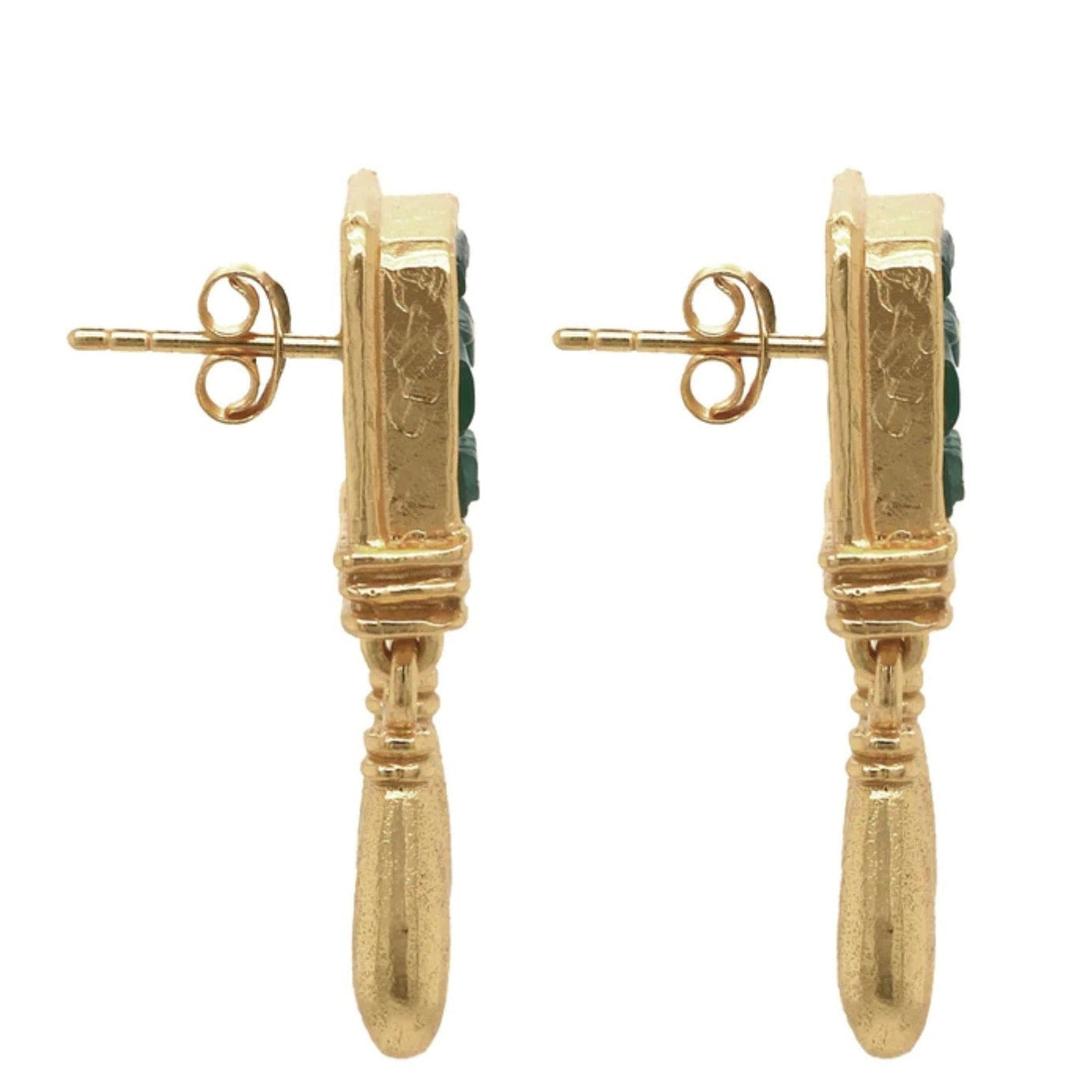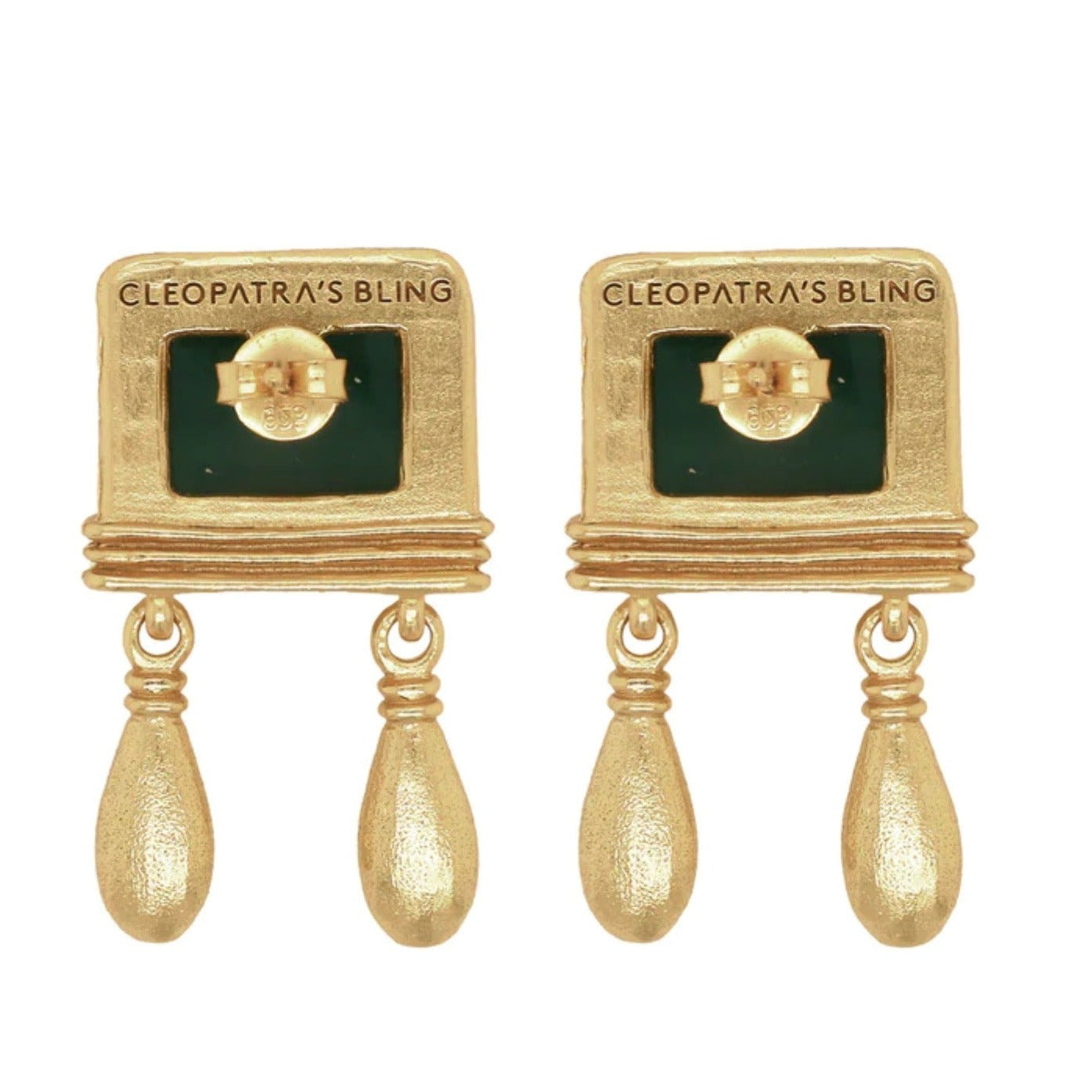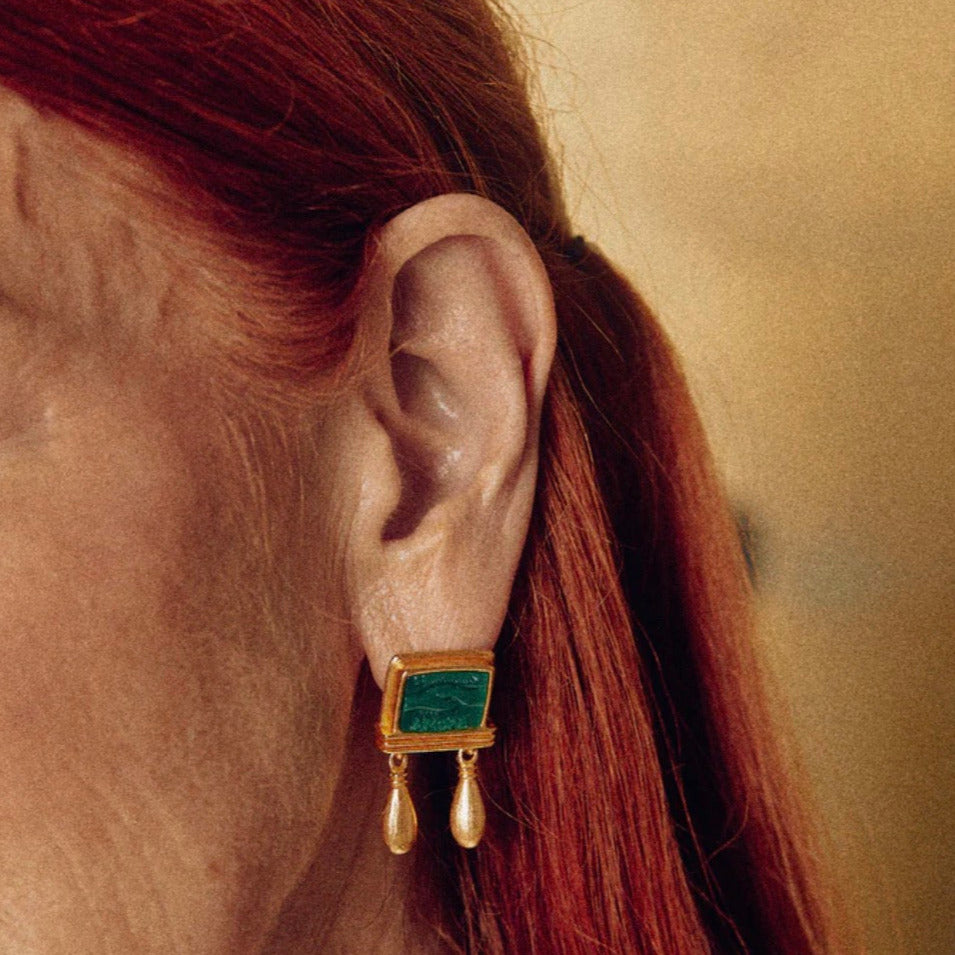 Donna Bianca Earring in resin
Green resin gems embossed with embracing hands and the word amore are set on golden studs.

There is a castle that overlooks Fiesole, a hilly town in Florence, Italy. The residents there swear that sometimes, at night, a pale figure appears in the window. It is said to be an apparition of Donna Bianca, a young noblewoman who had fallen in love with a local man. Bianca and her lover were not considered a suitable match, but after pleading with her family her father eventually relented.
Handcrafted and individually cast. Each piece is unique, which we believe is what gives it its beauty. Nickel and lead free, vegetable resin. Dimensions: 1.5cm x 1.5cm. Drops: 1.5cm long.
Your unique piece of jewellery by Cleopatra's Bling has been handmade using traditional jewellery techniques and exceptional materials. As we hand craft each piece, slight variations are to be expected and are what make our designs one-of-a-kind. Please be gentle with your treasures and do not apply lotions and perfume while wearing your gold plated pieces. Please avoid water when wearing gold plated jewellery. Gold has a tendency to scratch, so extra care should be taken when wearing and cleaning to maintain quality and appearance. Sterling silver that is worn regularly requires less care, so we encourage you to wear your silver treasures daily.