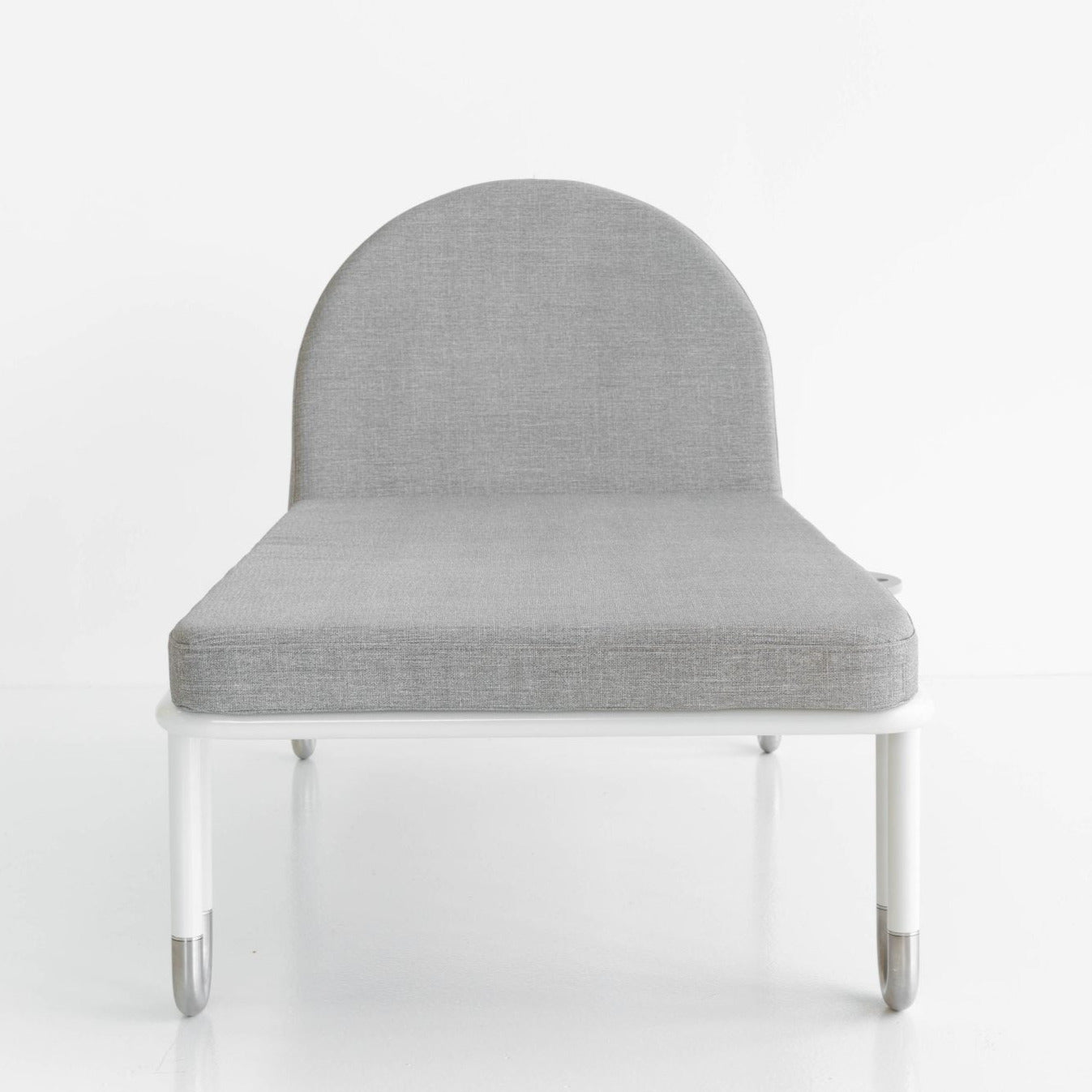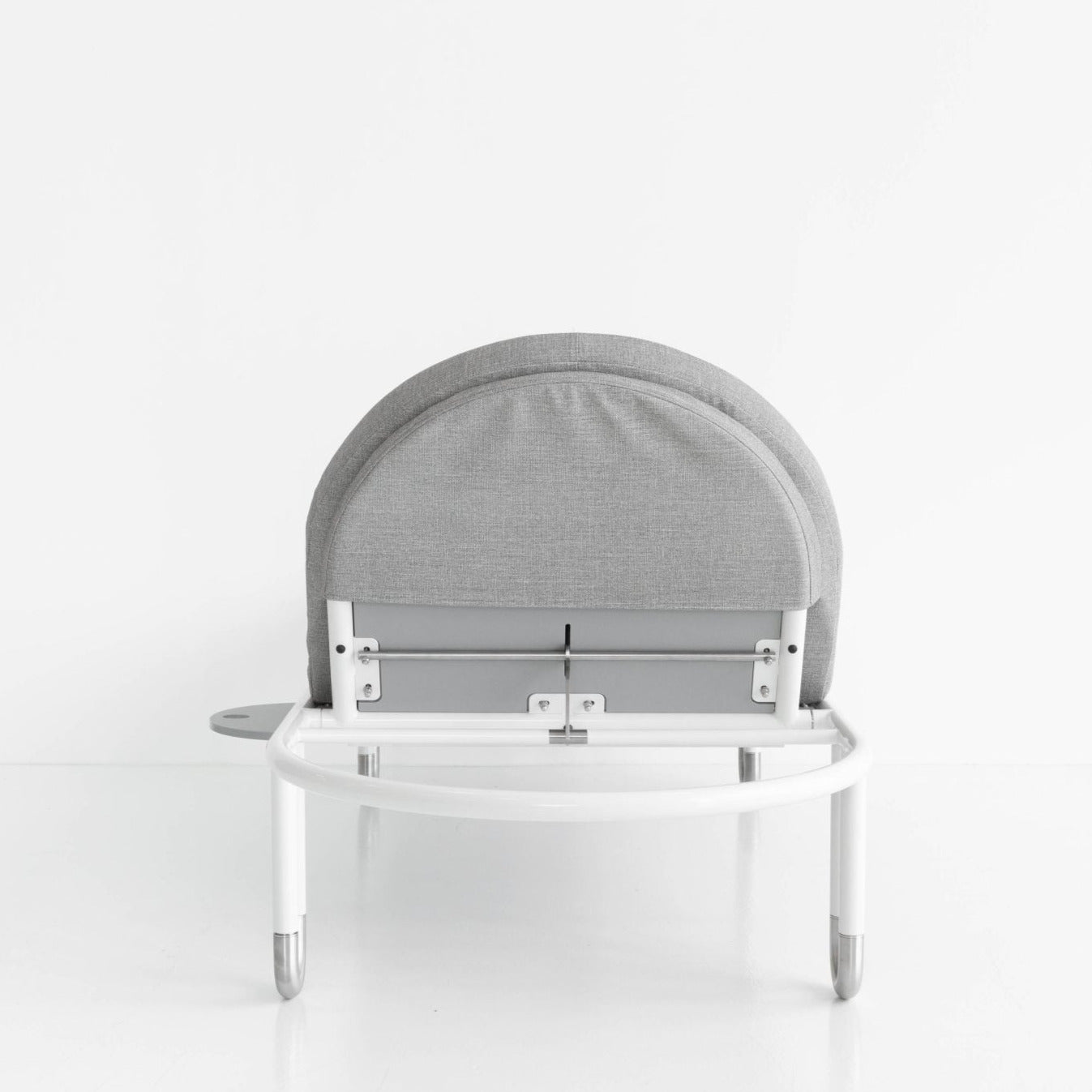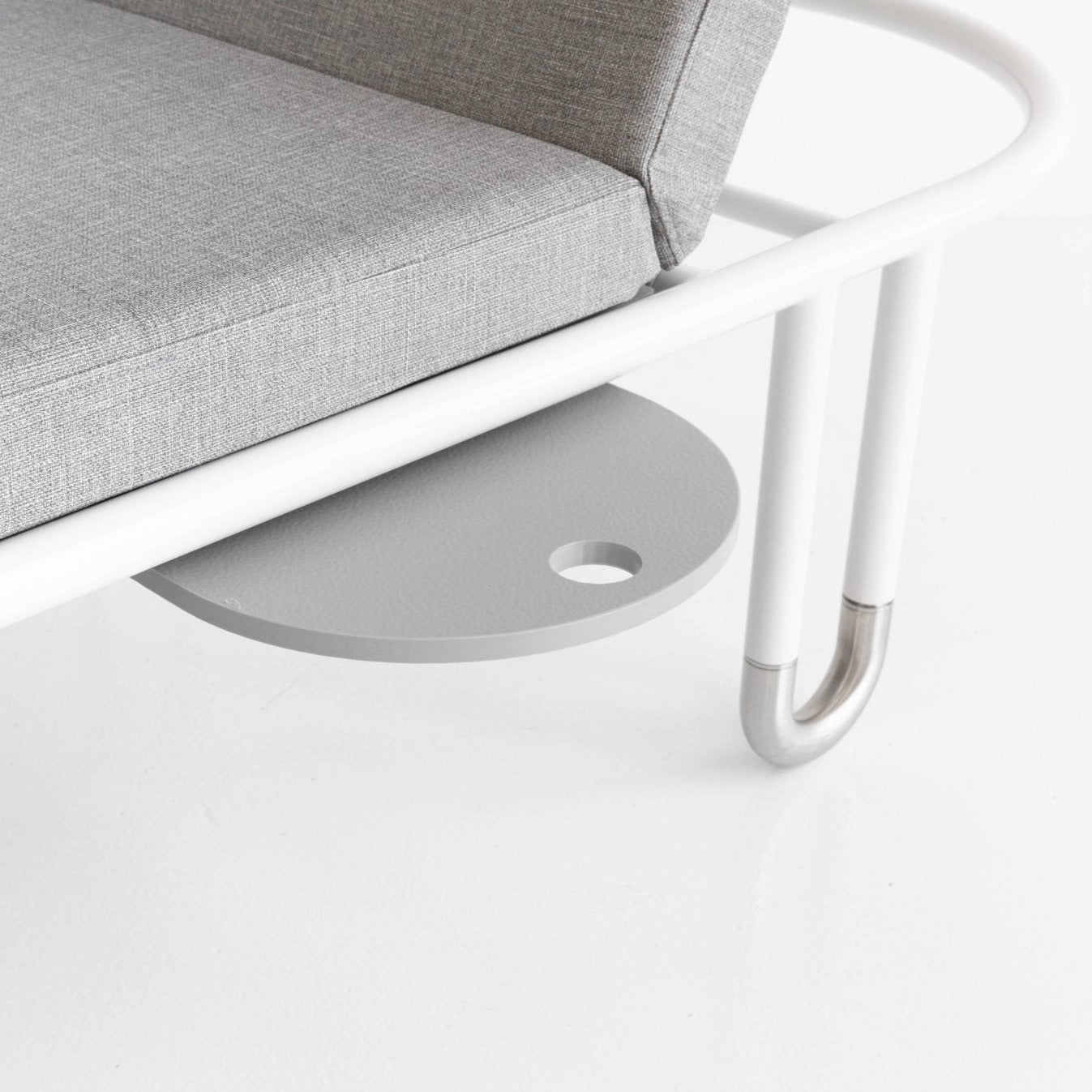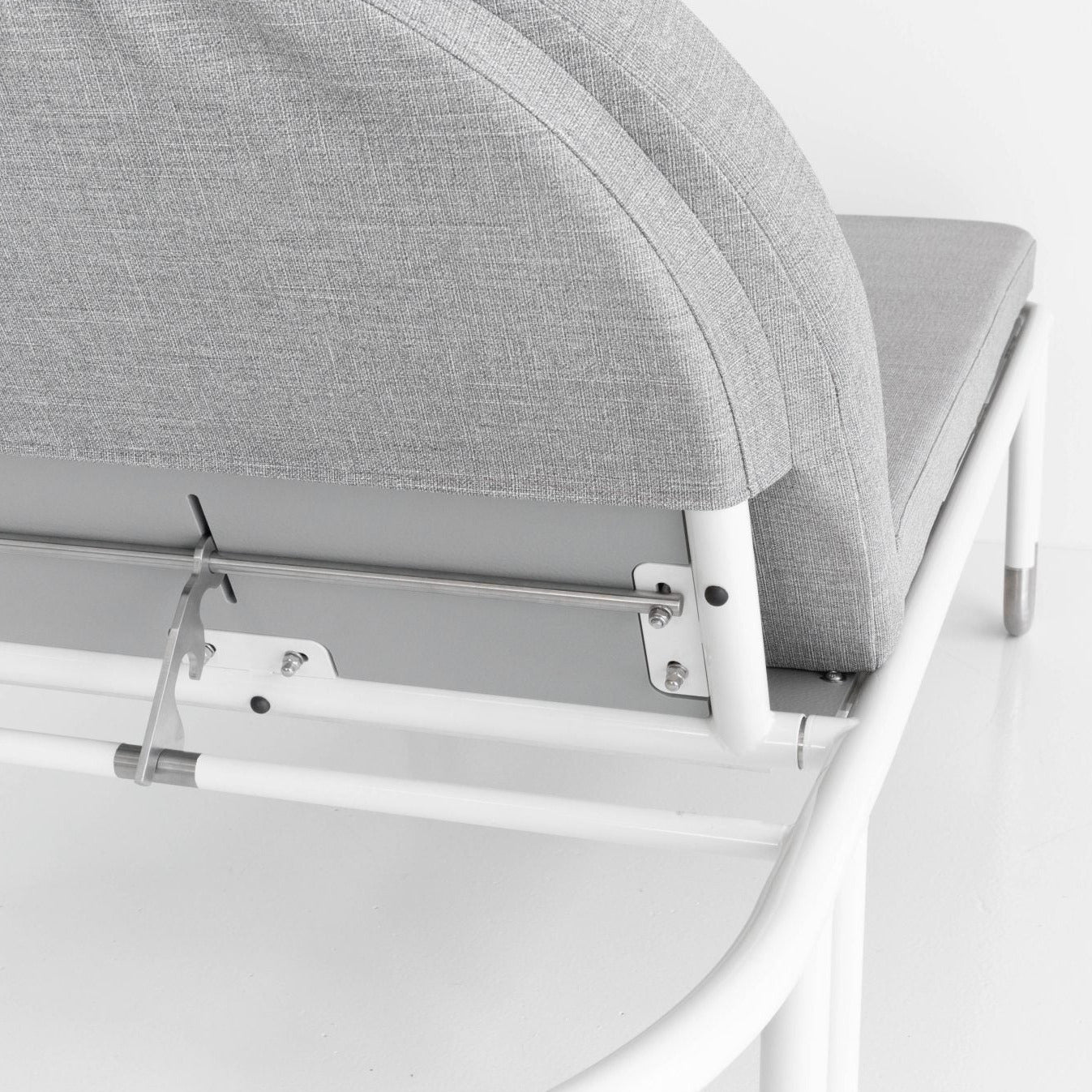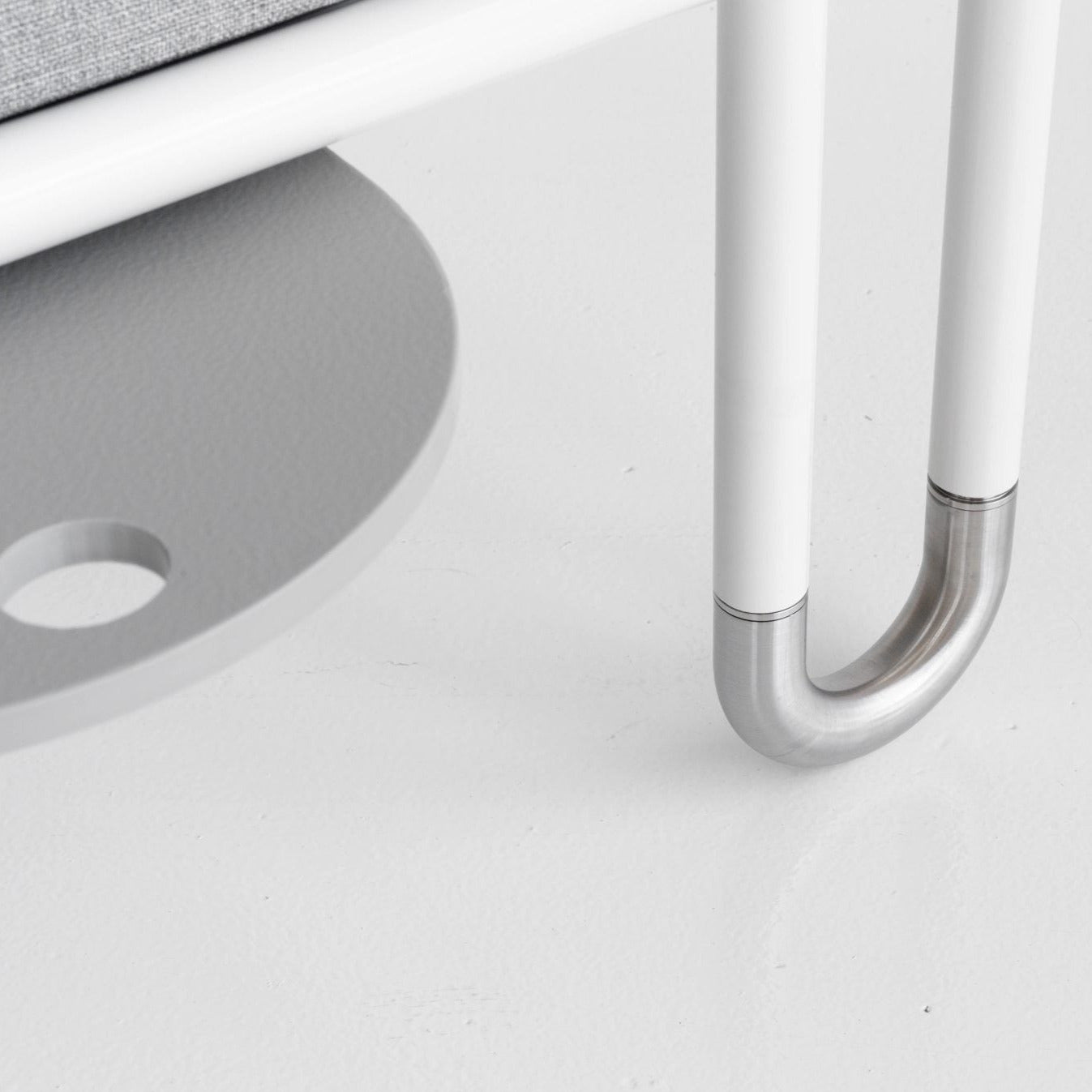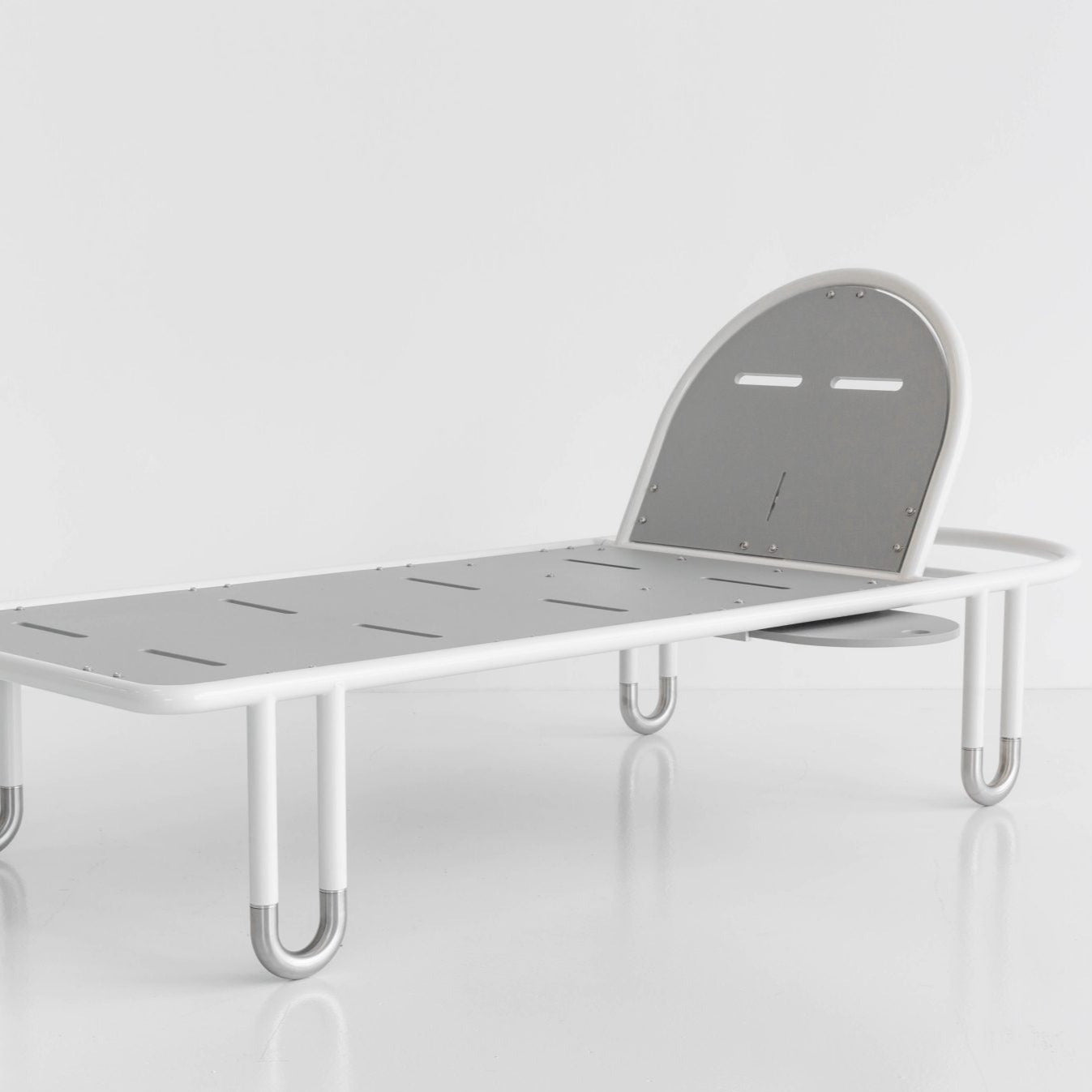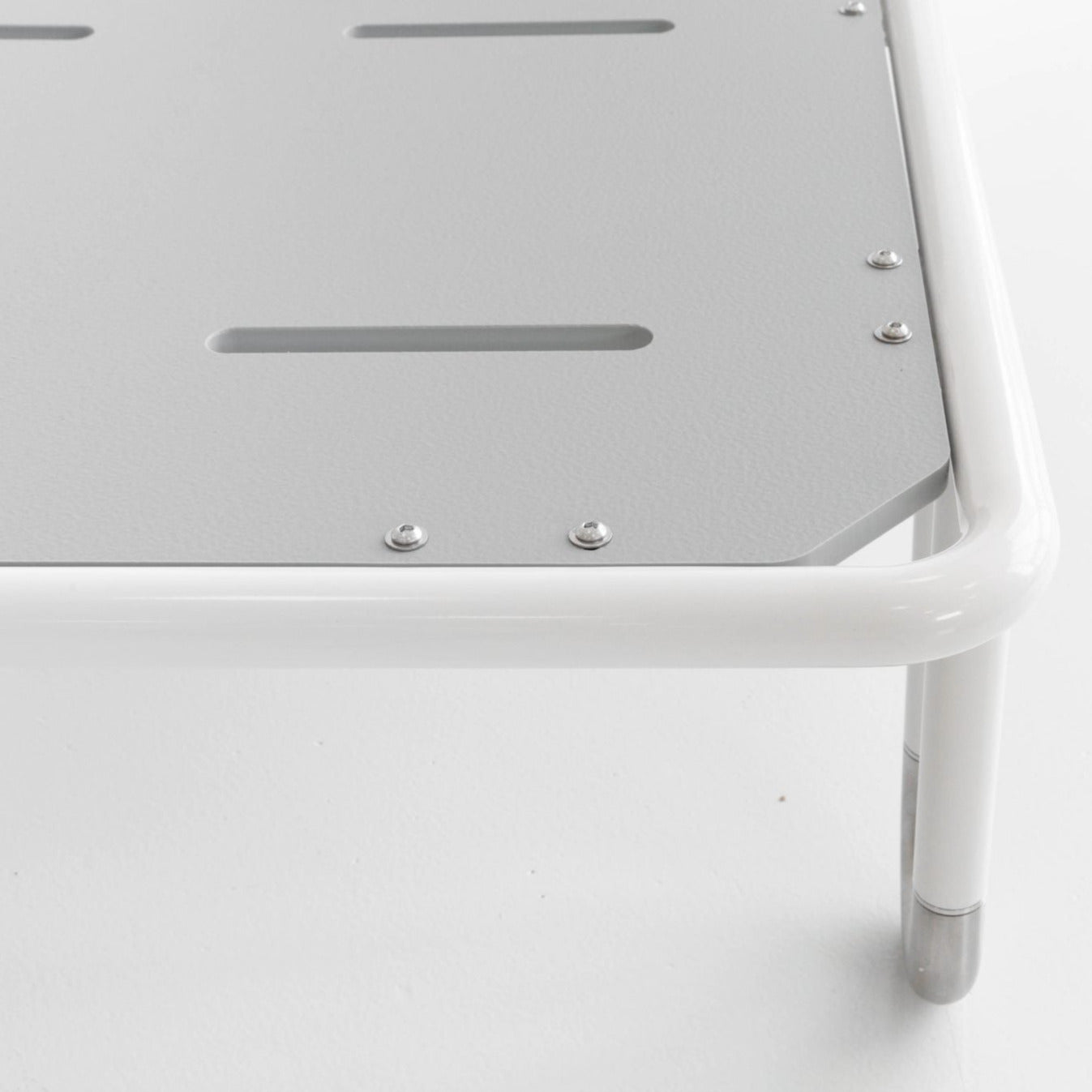 Goldie Sunlounger
Size:
L1920 x W750 x H425mm

Made in australia, the Goldie Sunlounger has a marine grade powder coated stainless steel frame with a recycled plastic side table that pulls out on both the left or right side. the fully upholstered cushion top is made with Australian reticulated exterior foam and upholstered in exterior grade vinyl or canvas.

Cushion: Australian reticulated exterior foam with specified upholstery
Frame: Powdercoated marine grade stainless steel with recycled plastic side table and mattress support

Designed and manufactured in Australia. Design registration no. 202213556 Dimensions: L1920 x W750 x H425mm
Powder coated items care: wash as required with warm soapy water using a soft clean cloth. for marine or commercial environments, we recommend regular cleaning. do not pressure wash or steam items that are powder coated. if powder coating chips due to a knock and / or rough treatment this is not covered by warranty. touch up paint can be purchased on request (depending on availability). scratches and chips should be repaired as soon as they appear. House canvas and vinyl care: maintaining and care of the upholstery should be done by regular vacuuming to remove dust and dirt. we do not recommend removing the cushion covers. machine washing can cause the covers to shrink. spot cleaning should be done immediately after a spill. the rope on our sun loungers can be cleaned with a damp cloth and mild soap. a soft bristle brush can be used for stubborn marks. always air dry and do not store away wet/damp cushions at any time they are mildew resistant not mildew proof. while the cushions are made, and are suitable for outdoor use, we recommend you store indoors during the wintertime. alternatively, we recommend investing in our marine grade custom vinyl covers which will further protect your pieces from harsh climate conditions. Suntan lotions and sprays such as insect repellants may discolour the fabric. acid based liquids such as coffee, wine and fruit juice need to be wiped off immediately. the longer a stain or spill remains on the fabric the more difficult it can be to remove. do not use abrasive alcohol based or solvent based cleaners. First spot clean with mild soap and water. using a sponge to remove the stains, rinse with clean water.