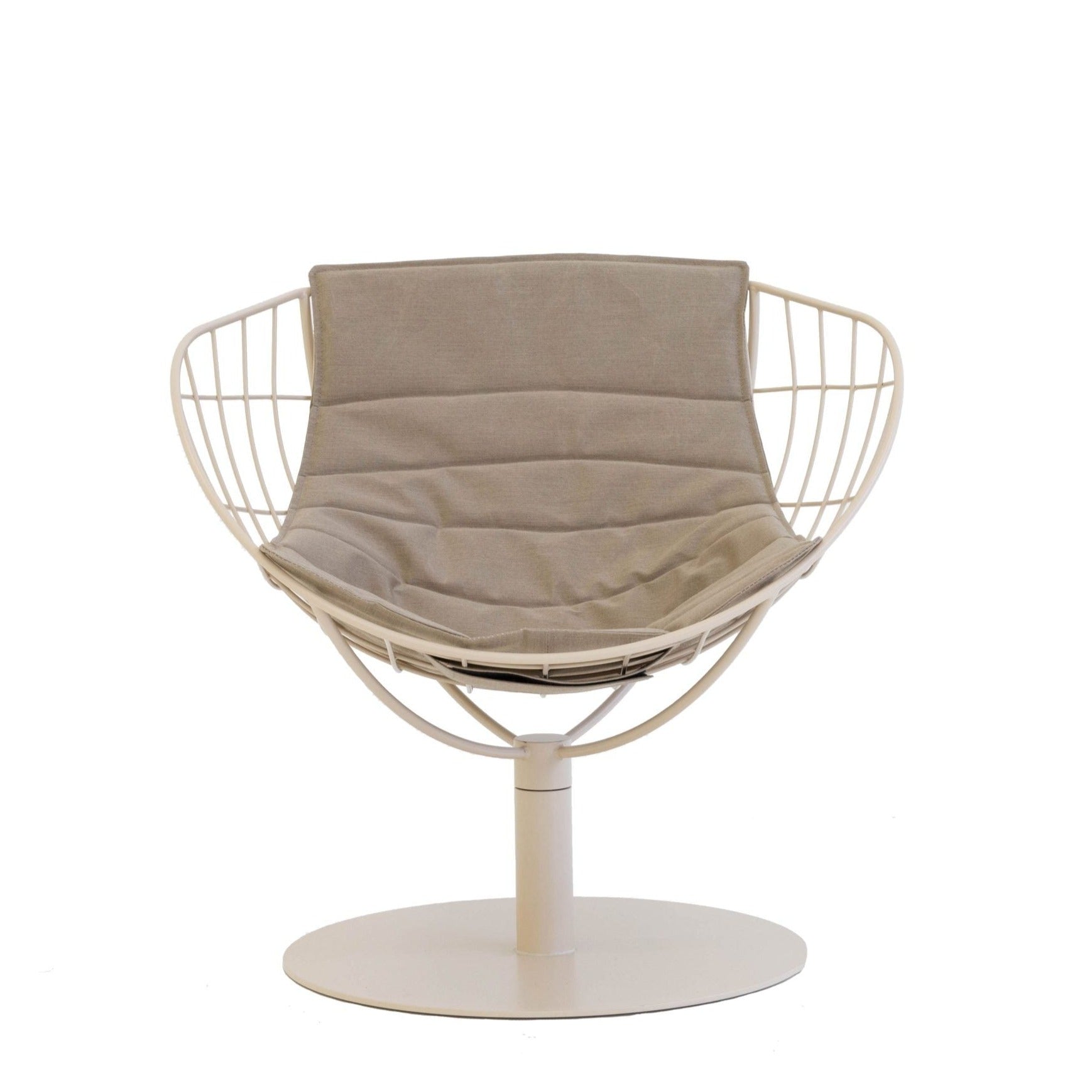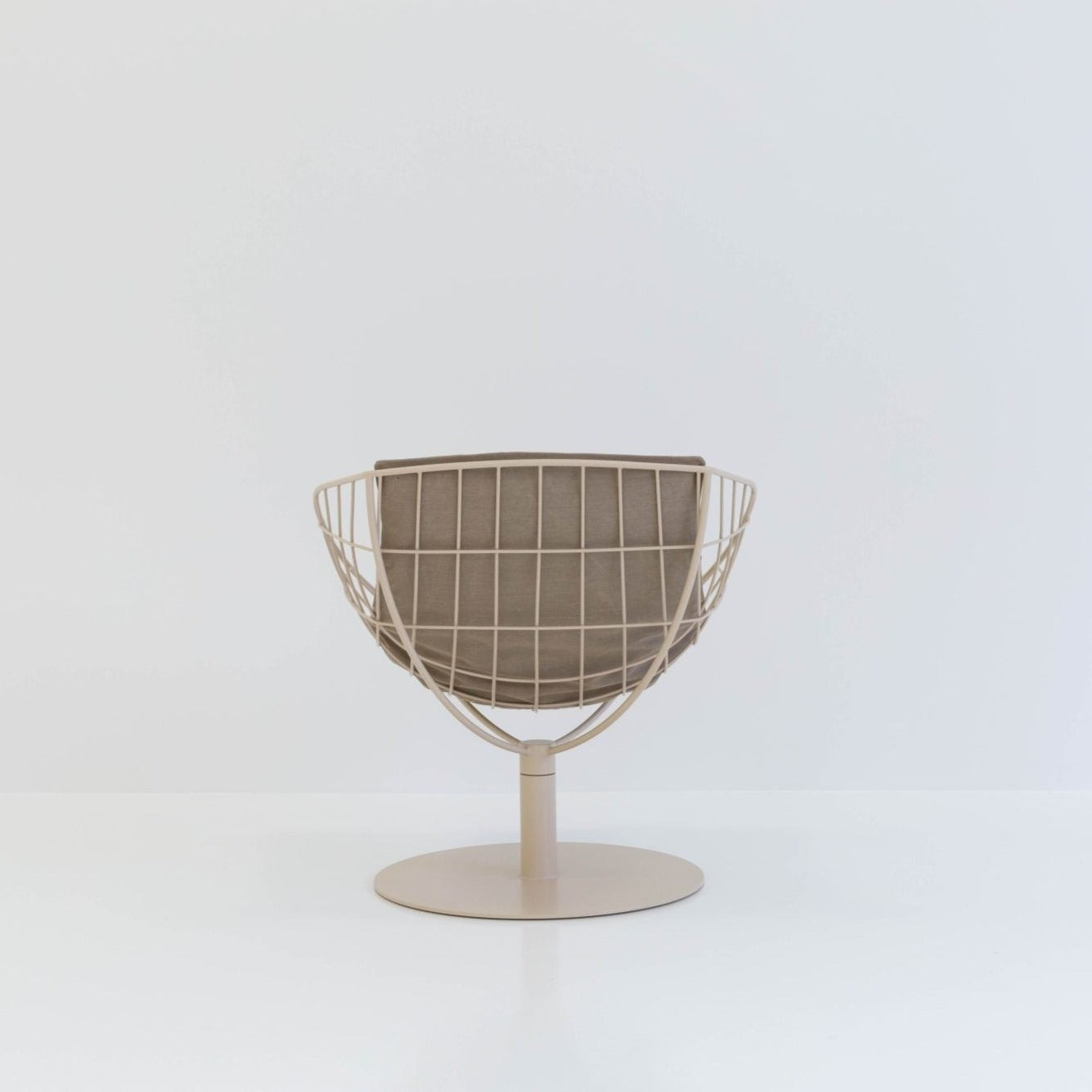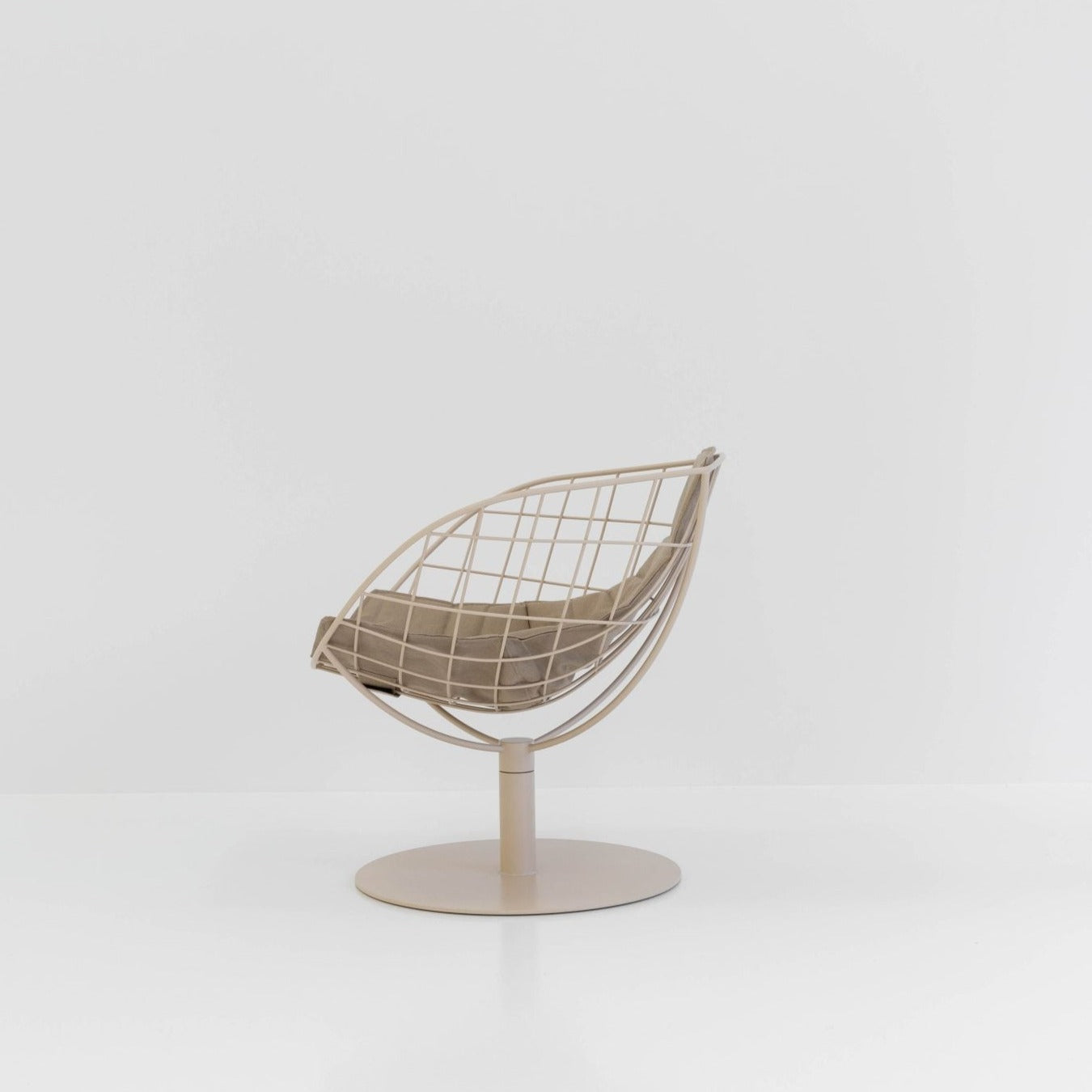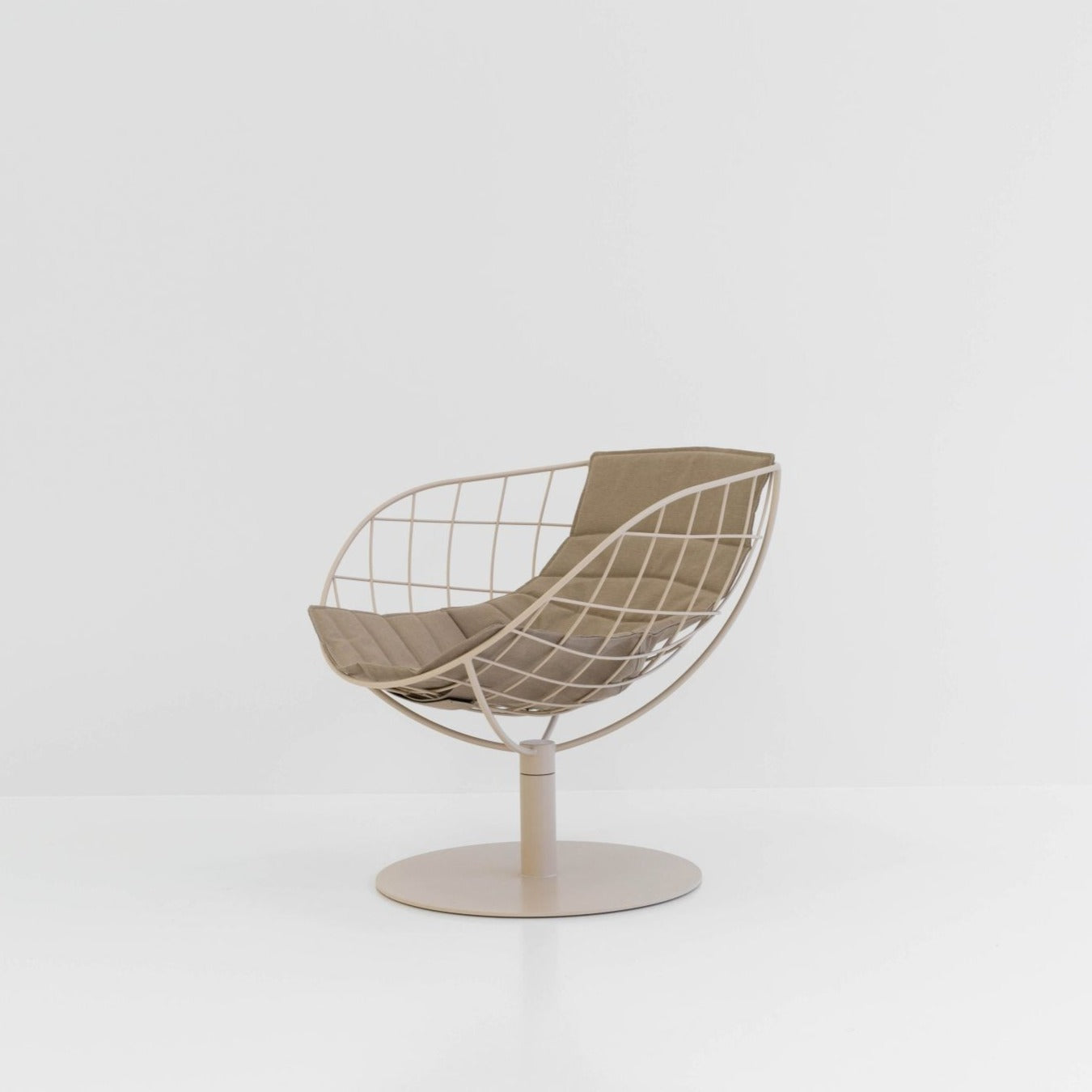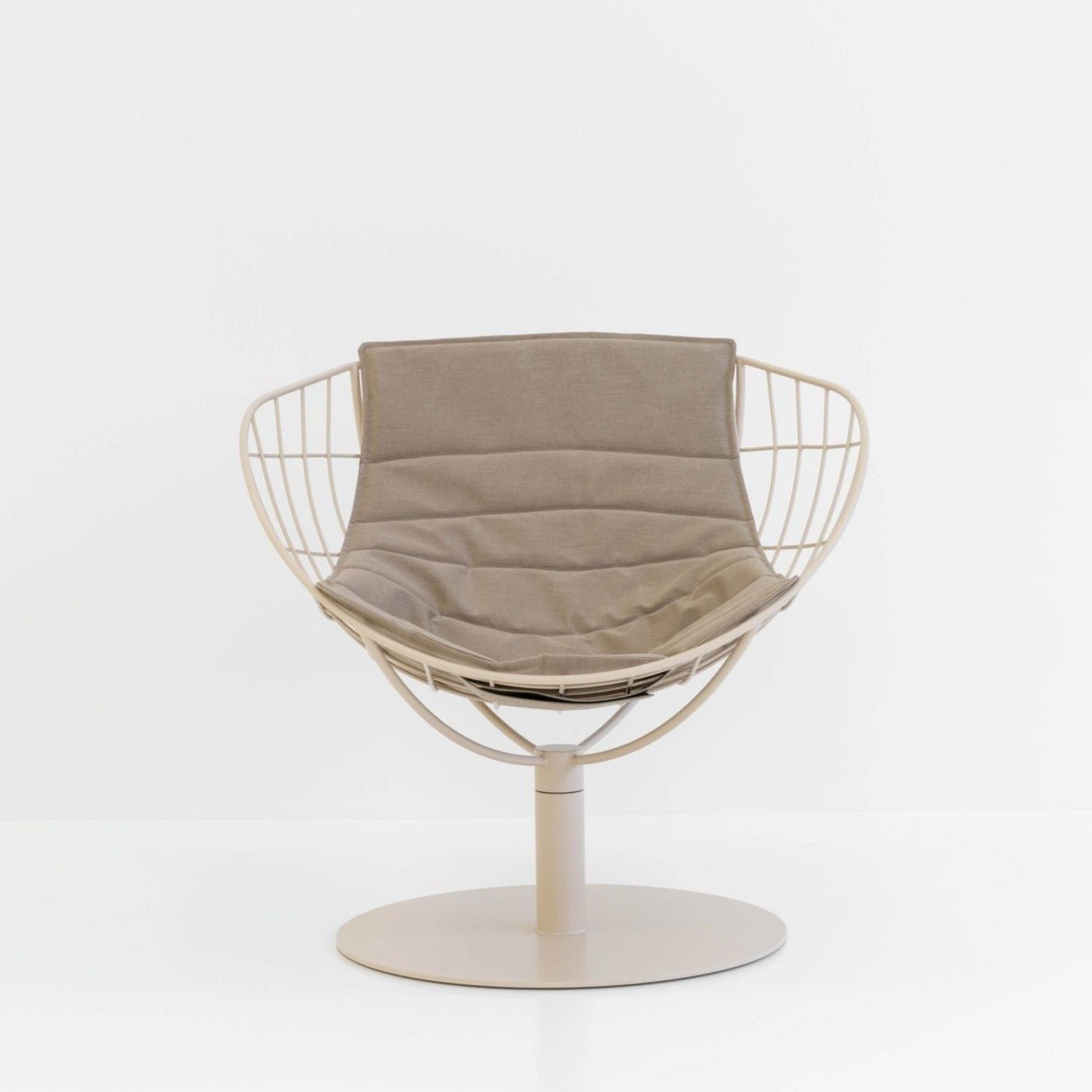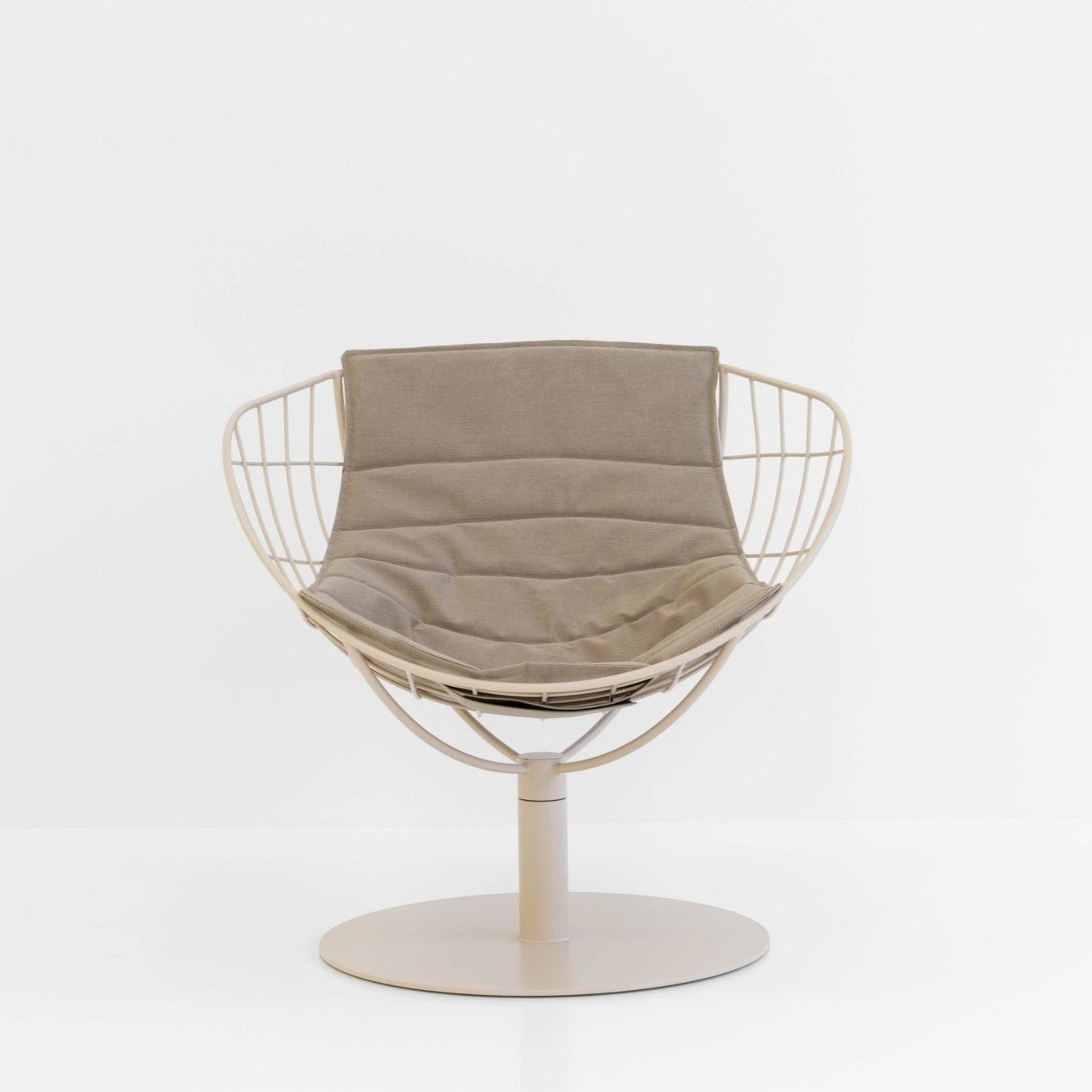 Summer Swivel Chair
Size:
L730 x W640 x SH370 / BH715mm
Developed and manufactured in melbourne the summer swivel chair features a curved grid shell and disc base, made from powder coated stainless steel with a removable channelled seat pad. the column base conceals a swivel mechanism for 360' rotation.
Suitable for commercial or residential projects, the summer chair is available in a range of powder coat colours, upholsteries, as well as being fully customisable as specified.
Designed and manufactured in Australia.
Design registration no. 202014596
Seat cushion: commercial grade foam and specified upholstery Frame: powder coated stainless steel Suitability: outdoor use
We do not recommend removing the cushion covers. machine washing can cause the covers to shrink. Spot cleaning should be done immediately after a spill. Always air dry and do not store away wet/damp cushions at any time they are mildew resistant not mildew proof. Alternatively, we recommend investing in our marine grade custom vinyl covers which will further protect your pieces from harsh climate conditions. Suntan lotions and sprays such as insect repellants may discolour the fabric. Acid based liquids such as coffee, wine and fruit juice need to be wiped off immediately. The longer a stain or spill remains on the fabric the more difficult it can be to remove. Do not use abrasive alcohol based or solvent based cleaners. First spot clean with mild soap and water. Using a sponge to remove the stains, rinse with clean water.